Was Princess Grace Killed By The Mob? Why Her Untimely Death Might Not Have Been An Accident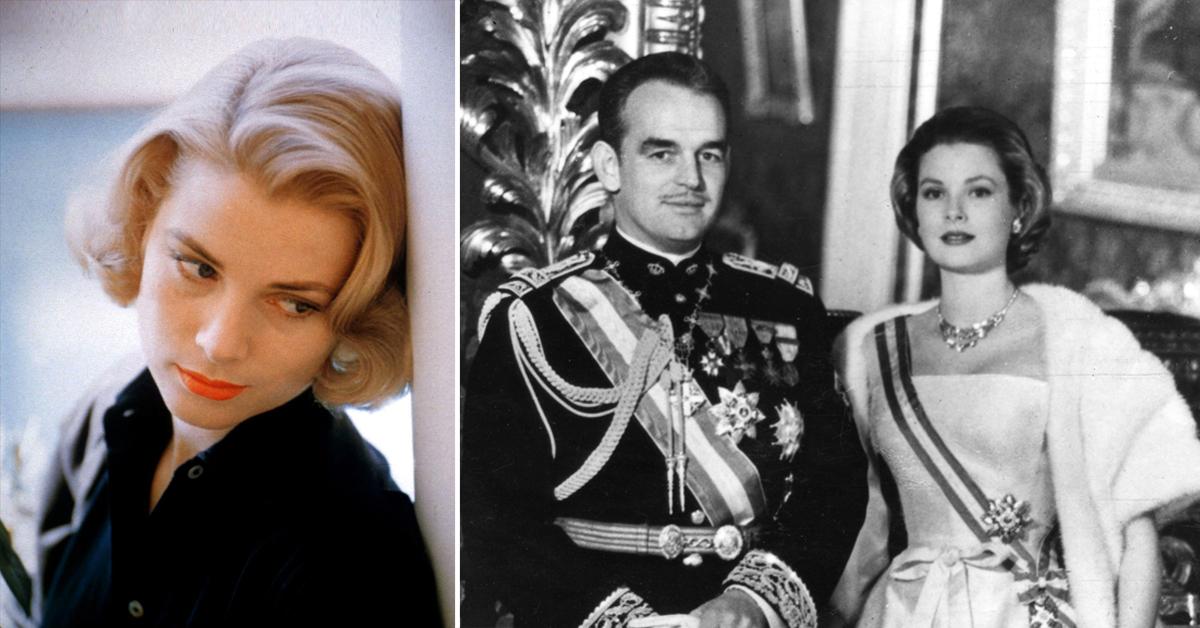 It's been nearly 40 years since Princess Grace of Monaco died in a car wreck, but questions still remain: Was it an accident? Or was it a cold-blooded mob murder?
Grace's fairy-tale life, from Hollywood queen to Mediterranean princess, ended when her Rover P6 3500 shot off a beautiful but treacherous Riviera mountain road – the same road she drove along in her 1955 movie To Catch a Thief.
Article continues below advertisement
The official Monaco Palace version is that on the sunny morning of September 13, 1982, Grace Kelly, 52 – who became a princess when she wed Prince Rainier of Monaco in 1956 – decided to drive herself and daughter Stephanie, now 55, down from their weekend farm in the lower French Alps back to the palace.
Halfway down the mountainside filled with treacherous hairpin curves, a truck following Grace's car saw it suddenly swerve out of control, zigzagging across the tiny road.
"I blew my horn," said the driver. "The car seemed to pull back into control. But then I realized it was picking up speed, going faster and faster toward a hairpin bend a couple of hundred yards in front."
The car never made any attempt to slow down around the bend. It simply shot off the edge, disappeared through trees and tumbled down the mountainside into farmer Sesto Lequio's flower garden, perched on the hillside below.
Article continues below advertisement
When Sesto and other rescuers arrived, the car was rolled onto its roof. Stephanie was struggling to get herself out through the left-side driver's door. Grace was unconscious, bleeding from a large forehead wound. Within minutes, police and an ambulance arrived, and that's when the mystery thickened.
"Princess Grace's death was covered up," declared Jacques Bidalou, a former French judge, who spent more than two years and thousands of dollars of his own money investigating the case. "Her car was immediately covered with plastic sheets so no one could take close-up photos of it. Police photographers and crash experts never got a chance to examine the car and its crash path at the scene. The car was whisked away from the scene within half an hour."
Article continues below advertisement
But that's not all. "Though the accident happened on French territory, Grace was taken to a Monaco hospital, which was nowhere near as well-equipped as nearby hospitals," added Bidalou. "I was stunned to discover that there was never any investigation into Grace's accident."
Grace died on September 14, 1982, 15 minutes after Prince Rainier and their children Princess Caroline and Prince Albert authorized doctors to shut off her life-support system.
"Even more alarming, no autopsy was ever carried out," stated Bidalou. "The authorities and [Grace's] husband, Prince Rainier, wanted to bury the case. I would have thought it was in Prince Rainier's interest to get to the bottom of the accident – unless he has something to hide.
Article continues below advertisement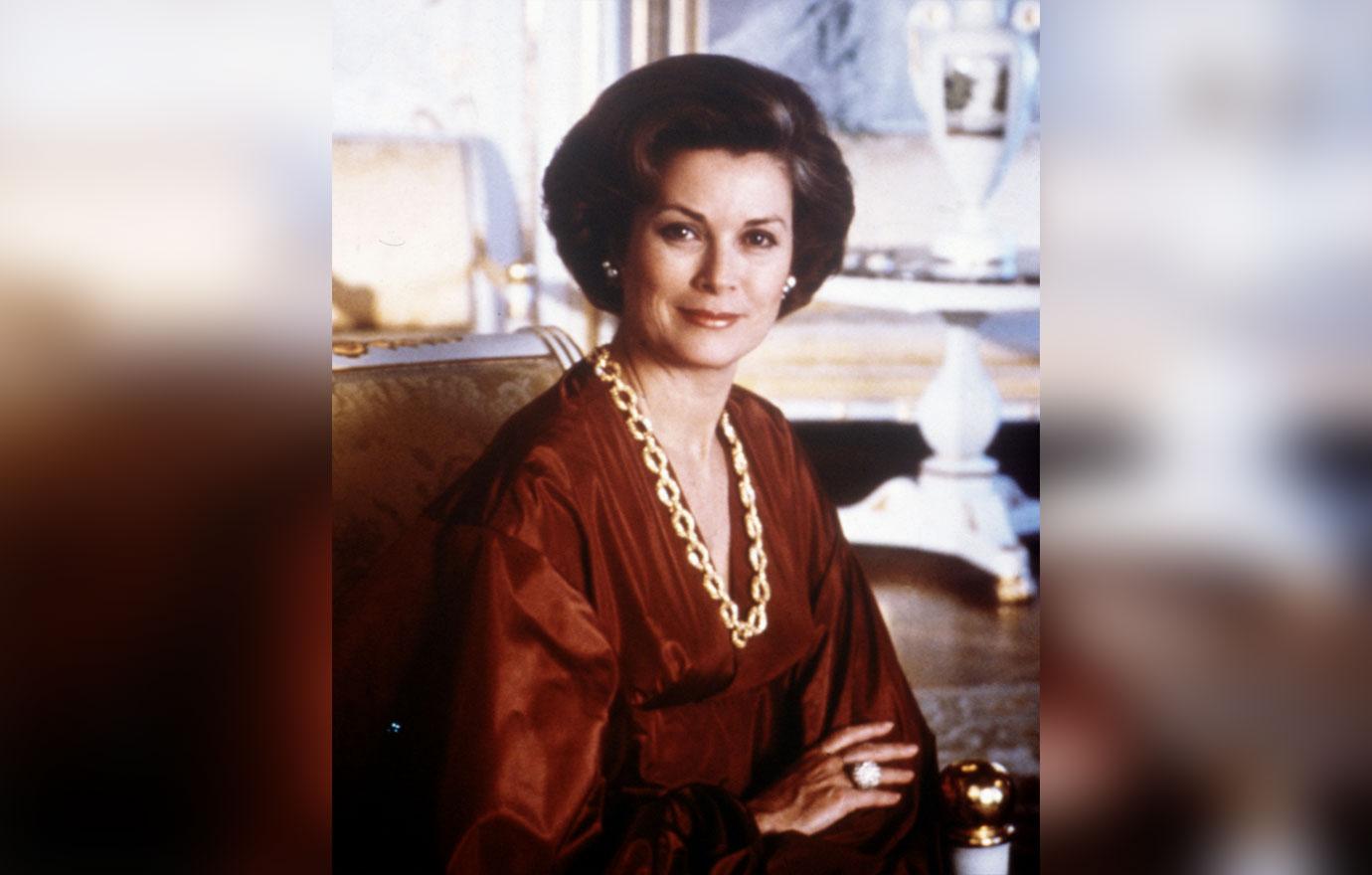 "I uncovered evidence suggesting that the Mafia wanted Grace eliminated to stop her from interfering in their illegal business activities in Monaco and that they ordered their henchmen to kill Grace. Strangely, when I wrote to Prince Rainier alerting him to this, I received no reply. I even filed a civil suit in a Nice court, demanding an official investigation into Grace's death. It was rejected."
Article continues below advertisement
Grace's own brother, Jack Kelly, who has since died, allegedly said at the time of the crash that he thought the Mafia was behind the accident.
Grace was by all accounts horrified by the tainted, corrupt atmosphere in Monaco. She tried repeatedly to convince Rainier they didn't need mob money to make the Principality great. But the corruption was too ingrained for him to stop it.
And Mafia investors who used Monaco – home to one of the world's most famous casinos – to launder their illegal funds were furious with "goody two-shoes" Grace, who was determined to clean the place up.
Many insiders are convinced that on the day of Grace's death, hit men waited for her car as she made her way down the mountainside. The insiders say the gunman fired several bullets through the windshield, hitting Grace in the head, which would have caused massive head wounds.
Article continues below advertisement
The assassination theory also explains why, in her coffin, Princess Grace was wearing a specially designed wig and a wax facial mold to give her face a smooth, wound-free appearance while she lay in state at Ardent Chapel in Grimaldi Palace.
The entire world wondered at the time of the accident why Grace, suffering such severe injuries, was taken to an underequipped Monaco hospital – before doctors finally decided, in the dead of the night, to transport her to a local doctor's office for a CAT scan.
By the time Grace finally received a CAT scan, it could only show that substantial brain damage had already occurred due to blood seeping into the brain from her wounds, something that might have been avoided with immediate sophisticated medical attention.
Article continues below advertisement
Monaco doctors finally concluded that Grace had suffered a stroke, which caused her to black out, prompting the accident. But international medical observers have their doubts.
After Grace's death, mob activity in Monaco increased. In 1993, an official French government report publicly blasted Monaco for being a "Mafia haven."
"We will never know the extent of the cover-up surrounding Grace," a close member of the Royal family once said, because Prince Rainier – who died in 2005 at 81 – did "everything in his power to keep his wife's death a taboo subject. It is as if his very life, the country's future and his children's future depended on it."