Too Sweet! Princess Madeleine Of Sweden Shares New Photo Of Her 6-Year-Old Son Prince Nicolas On His Birthday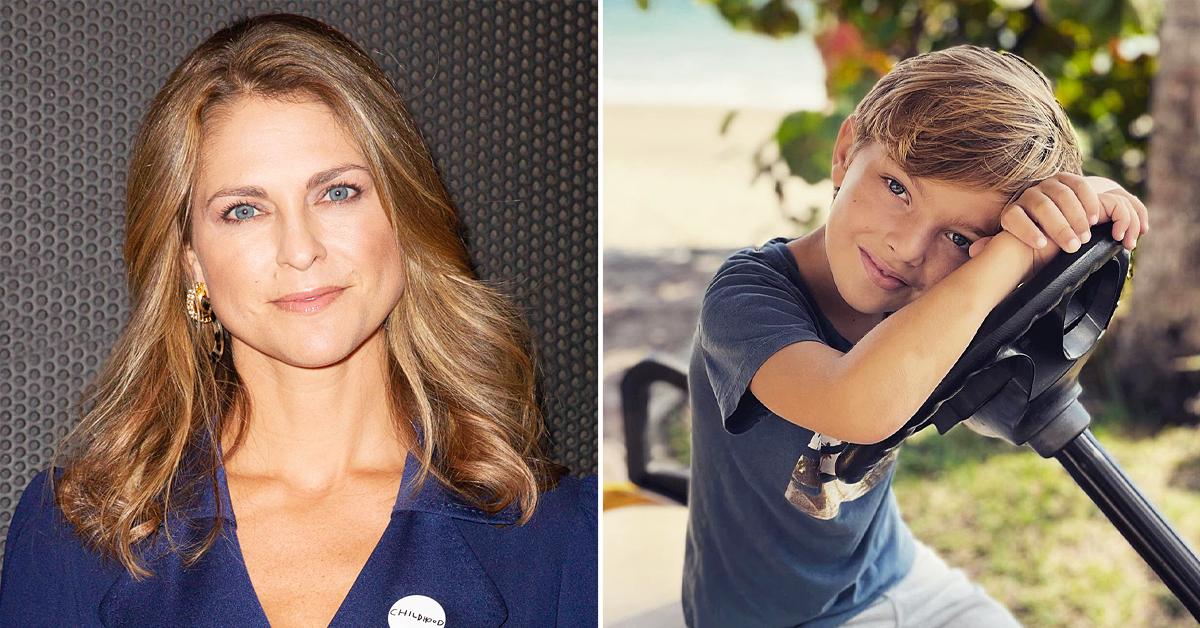 Growing up so fast! Princess Madeleine of Sweden uploaded a new photo of her 6-year-old son, Prince Nicolas, on his birthday.
Article continues below advertisement
"Happy Birthday, dear Nicolas! We love you to the moon and back. Keep on truckin'! 🎉❤️🚜," she captioned a photo of the toddler sitting in a golf cart on June 15.
Article continues below advertisement
Of course, people thought the young prince looked adorable. One person wrote, "He is such a beautiful and sweet boy. Happy Birthday to him.🎉🎂😉," while another added, "We wish Nicolas a Very happy Birthday may God bless him with lots of love happiness Healthy wealthy long strong and blissful lifestyle ❤️🙏🏻."
Article continues below advertisement
A third user simply wrote, "Angel."
Recently, the princess — who also shares Princess Leonore, 7, and Princess Adrienne, 3, with her husband, Christopher O'Neill — also uploaded a photo of her three tots. "Glad Nationaldag till finaste Sverige! 🇸🇪," she captioned the photo, which translates to, "Happy National Day to the finest Sweden! 🇸🇪."
Article continues below advertisement
Madeleine — whose parents are King Carl XVI Gustaf and Queen Silvia — and her family relocated to the U.S. in 2018.
Article continues below advertisement
"The time and opportunity for the United States is good for the family when the children are still in pre-school age," the Swedish Royal Court announced in a press release at the time. "Princess Madeleine has a great commitment to children's rights and will continue working with the World Childhood Foundation and, through the move, be able to focus more on the activities in the United States."
The statement said that O'Neill would "continue his business in Europe."
Article continues below advertisement
Despite being in the royal family, the mom-of-three insists she is "pretty much like a normal mom."
Article continues below advertisement
"They wake me up and we fix breakfast together and the breakfast flies all over the place!" she previously told PEOPLE. "And then we go out to the park and we swing, we try to do a lot of activities because my little Leonore, she has lots of energy, so we have to keep her stimulated and busy."
"I think because my mom and father, of course, were so devoted to their work and as King and Queen, they have lots of obligations, so they were away quite a bit when we were small. But when they were home, they were very present and I feel that I want to give my children as much as I can," she added.