'He Was A Frightened Man': Was Princess Caroline Of Monaco's Husband Stefano Casiraghi Murdered? Inside The Horrific Speedboat Crash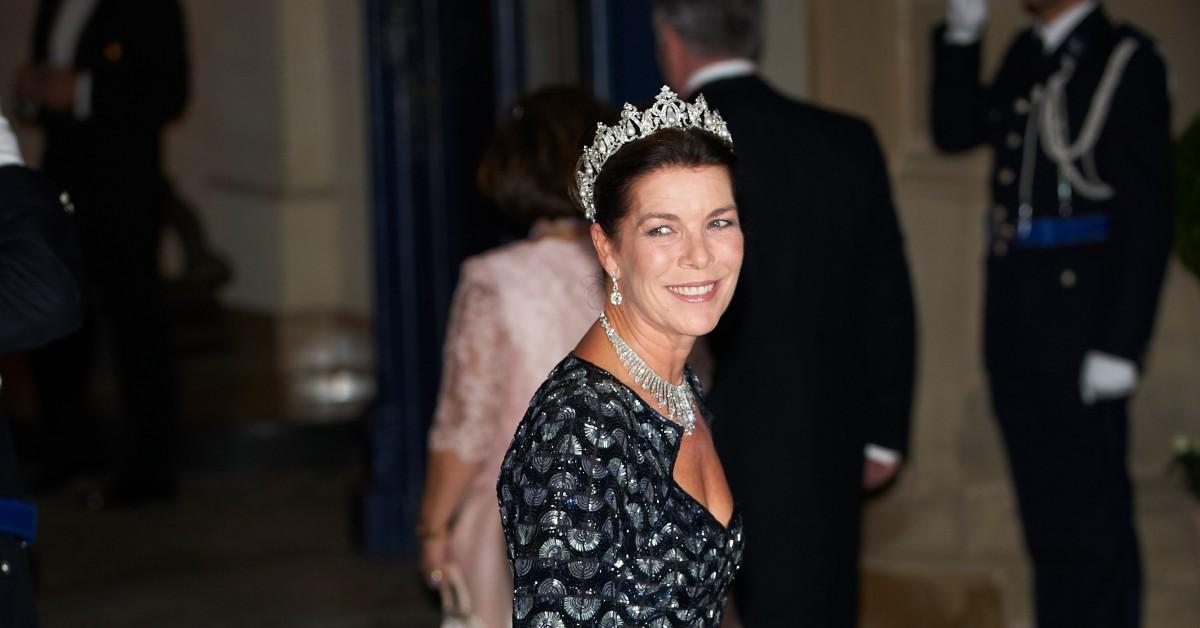 On October 3, 1990, Princess Caroline of Monaco's 30-year-old husband, Stefano Casiraghi, died in a horrific speedboat crash off the coast of the Principality – but friends believed there was more to the story.
"I'm convinced he was murdered," Giancarlo Miorin, one of the speedboat racer's closest friends, said after the crash. "His family and other friends also suspect foul play."
Article continues below advertisement
A week before he was killed, said Miorin, Casiraghi confided to him that he'd received a death threat – not the first.
"He was a frightened man. He told me: 'Quite frankly, I'm scared. Someone is out to get me. They won't succeed, but I think they'll make the attempt.' A week later, he was dead."
Casiraghi was the second husband of Princess Caroline, whose mother Grace had met a similarly tragic – and suspicious – end eight years earlier, when her car mysteriously plunged off a cliff. Prior to their marriage the speedboat racer had something of a reputation as a playboy, but following their 1983 wedding, he had settled down, and the couple had three children together.
Article continues below advertisement
The Italian was also well aware of the hold the Mafia had in Monaco. He was so afraid of being murdered that he had his car bulletproofed – paying $300,000 for the armor-plating – and started it with a remote-control device, in case it was booby-strapped.
To Casiraghi, this was not just paranoia. In 1986, he narrowly escaped death when a boat which he was expected to pilot mysteriously exploded, nearly killing his copilot. The same copilot, Patrice Innocenti, was with Casiraghi the day he died.
"I don't know what caused the boat to turn over," said Innocenti, who survived the crash. "We've been racing this boat for four years in all kinds of seas – and it had never happened before."
As he felt the boat tilting out of control, Innocenti tried to throw all his weight the other way, but it didn't work.
Article continues below advertisement
"As the boat tilted more, I could see Stefano's white face below, peering up at me in horror," Innocenti recalled.
Fellow racer and friend Alberto Brombin was first to reach Casiraghi.
"Stefano was stuck in the cockpit of his sinking boat and had been crushed there with such tremendous force that his red helmet had been ripped off his head," said Brombin. "I grabbed his hand to pull him free, but as my life jacket tugged me back, his fingers began to slip from mine."
Police began their investigation on orders from Prince Rainier – Casiraghi's father-in-law. To find any evidence of sabotage – however elusive – Rainier had Casiraghi's boat raised from more than 3,000 feet below the waves, where it eventually settled.
Article continues below advertisement
Experts say it would have been easy to sabotage the delicately balanced racer, which had been left unguarded the night before.
Casiraghi had plenty of enemies. He began receiving threats on his life about four years before his death – after he became so wealthy he refused to launder money from the Mafia or international arms dealers.
That's when another of Casiraghi's boats exploded on a test run.
"At the last minute Stefano changed his mind and decided to watch from another boat so he could see how his own boat sat in the water as I drove past him," copilot Innocenti recalled. "Just minutes after he stepped off his boat and got on the other, his boat mysteriously exploded."
Article continues below advertisement
A few months before that explosion, someone ran Casiraghi off the road. He was convinced it was a deliberate effort to kill him.
Casiraghi also pulled out of a resort project on the island of Cavallo after enemies bombed two of his restaurants there. He was so terrified he vowed never to return to the Mediterranean island, his friend Miorin said.
During his seven-year marriage to Princess Caroline, now 64, Casiraghi had made himself wealthy through wheeling and dealing in various businesses – some of them with shady investors.
The wealthier he got, the less Casiraghi had to depend on the investors' money and the more he enraged the shady underworld characters – who flocked to the tiny gambling empire on the Riviera – when he refused to play ball with them any more.
European drug overlords were also enraged at efforts by Princess Caroline, Casiraghi and the royal family to kick drug dealers out of the Principality – leading to the suspicion that Casiraghi's boat had been tampered with.
After Casiraghi's untimely death, it was his wife Caroline who was handed the most difficult task: telling their young children, Andrea, 6, Charlotte, 4, and Pierre, 3, that their father had died. "Daddy won't be coming home again," she reportedly told the children. "He's gone to join Jesus in heaven. We'll all have to look after one another now."