While Prince William Finds Homeschooling The Kids 'Testing,' Duchess Kate Is Thriving As Their Teacher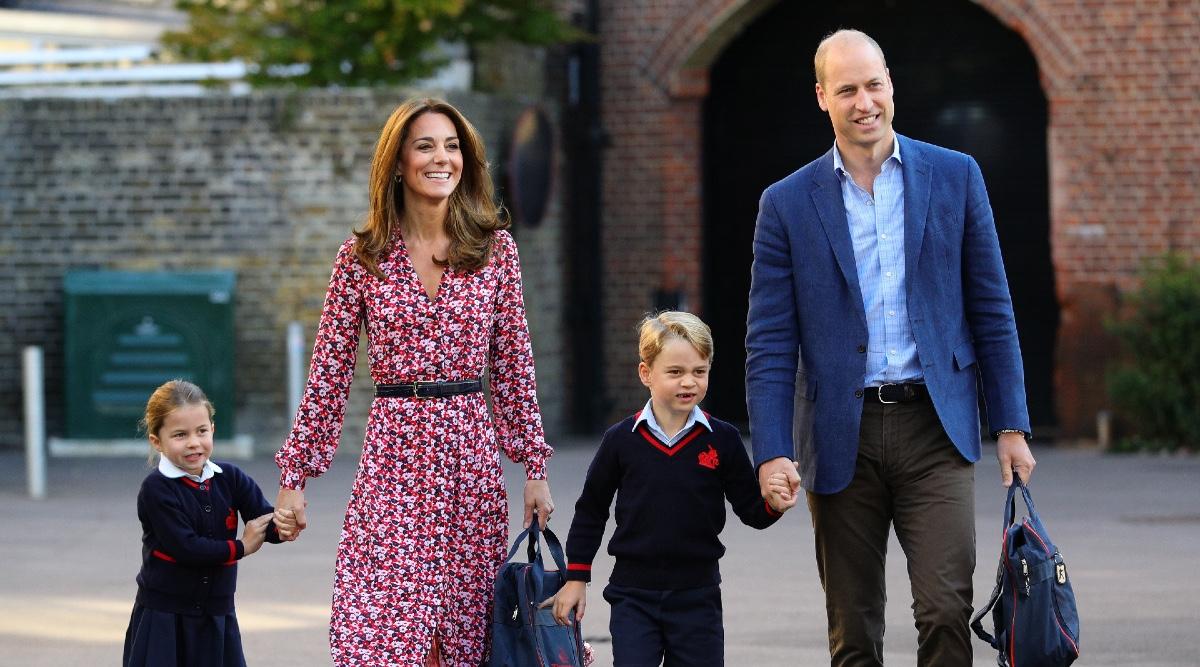 Class is in session at Kensington Palace! Since schools across the globe have shuttered in an effort to stop the spread of the coronavirus, Duchess Kate and Prince William have had to act as teachers to their three kids while they learn from home.
Prince George, 7 and Princess Charlotte, 5, were set to return to London's Thomas's Battersea after winter break, but since COVID-19 cases continued to surge, the school extended the shutdown.
Article continues below advertisement
According to a report, the pricey and prestigious school expects parents of all students to be hands-on when learning at home, and while William and Kate are enjoying spending extra time with the tots — as well as little Prince Louis, 2 — it's also come with plenty of challenges.
"George and Charlotte are studious and love to learn, so they are pretty self-sufficient when it comes to Zoom learning," royal expert and author Katie Nicholl shared. "But the school likes the children to do practical projects too."
"I've found it pretty testing, not going to lie, trying to keep the children engaged in some kind of work, it's been an interesting few months," William confessed. "I've learned through homeschooling that my patience is a lot shorter than I thought it was, that's probably been the biggest eye opener for me, and that my wife has super patience."
Article continues below advertisement
"Basically we're a good team tag session, I come in with the children and try and get them to do something and Catherine comes in when frankly everything has gone wrong," he acknowledged. "I have to admit I'm a bit embarrassed about my maths knowledge."
The mom-of-three has put her own twist on teaching, and makes sure to take the kids outside every now and then to keep them from getting too bored.
"Kate has been interested in how outdoor learning can benefit children. She got to meet children who had lessons outside and ask how they enjoyed it," Nicholl revealed. "She saw the benefit first-hand. Kate is aware of screen time and tries to limit the children being exposed to too much. When the children have a break, she takes them outside, come rain or shine."
Article continues below advertisement
"She wants them to get fresh air and be in nature. She loves to pick vegetables with them in the gardens. If they are learning about rivers or the sea, she and William try to incorporate that into their walks," she added. "Charlotte is a massive fan of spiders and loves looking at them and learning about them, so they go on spider hunts so that she can see them up close and then let them go."
Nicholl also claimed that parents are not "afraid for the children to get messy."
That's not to say that Kate doesn't find their busy days exhausting.
"Children have got such stamina. I don't know how, honestly. You get to the end of the day and you write a list of all the things you've done in that day," she admitted. "You've pitched a tent, take the tent down again, cook, bake, you get to the end of the day and they've had a lovely time. It's amazing how much you can cram into one day, that's for sure."