Prince Charles 'Felt He'd Been Very Pushed Into Marrying' Princess Diana, Royal Biographer Reveals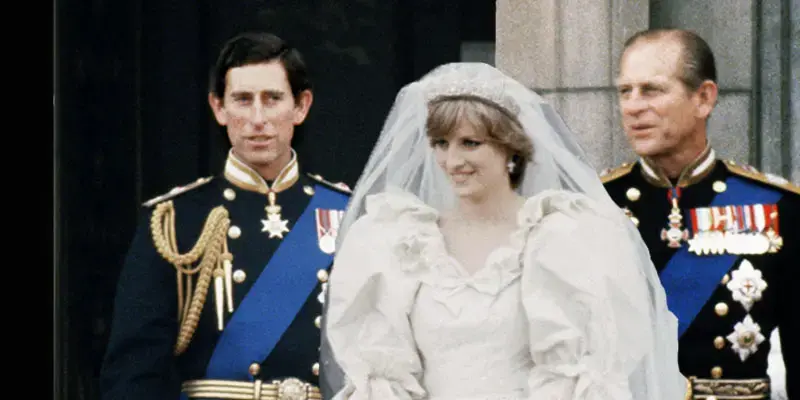 A royal rush?!
Prince Philip Revealed: A Man of His Century biographer Ingrid Seward revealed that Prince Charles blamed father Prince Philip for his marriage to the late Princess Diana.
The Prince of Wales, 71, "felt he'd been very pushed into marrying" his now-former late wife, according to Seward. "Charles told some of his friends that he felt pressurized into marrying Diana because Philip said, 'You've either got to marry her or let her go. You can't string a … young girl along. She's only 19. You can't string her along. And all the press is saying, 'Oh, this is going to be the next queen.' You've got to take a stand and say that this is not going to work, or you marry her.'"
Article continues below advertisement
"I think some of Diana's friends thought that Andrew would be more fun for her than Charles because he was very much her age and he was full of fun and everything else," Seward noted. "But Diana wasn't interested in Andrew. It was Charles she was interested in."
After Diana and Charles tied the knot, the Duke of York, 60, married Sarah Ferguson in 1986 — the two later welcomed daughters Beatrice, 32, and Eugenie, 30.
Article continues below advertisement
Charles and Diana wed in 1981. They welcomed sons Prince William, 38, the following year and Prince Harry, 36, in 1984. The former couple separated in 1992 and were divorced in 1996. Eight years after Diana's tragic death, her ex-husband married Duchess Camilla in 2005.
DUCHESS DRAMA! 5 TIMES MEGHAN MARKLE WAS SNUBBED BY THE ROYAL FAMILY
Princess Diana — who was widely known as "The People's Princess" — died in a car crash in Paris at the age of 36. Her funeral, which was watched by over two billion people, was held in London on September 6, 1997. She left behind sons William and Harry, who were 15 and 12, respectively, at the time.
Article continues below advertisement
While neither Harry nor William often speak about their late mother, the red-headed Prince admitted her death is still "a wound that festers" for him.
"I think being part of this family, in this role, in this job, every single time I see a camera, every single time I hear a click, every single time I see a flash, it takes me straight back," the Duke of Sussex previously said in the BBC One documentary Football, Prince William and Our Mental Health. "So, in that respect, it's the worst reminder of her life, as opposed to the best."