Royal Antics! Prince Louis' Funny Faces Return During King Charles' Trooping the Colour: Photos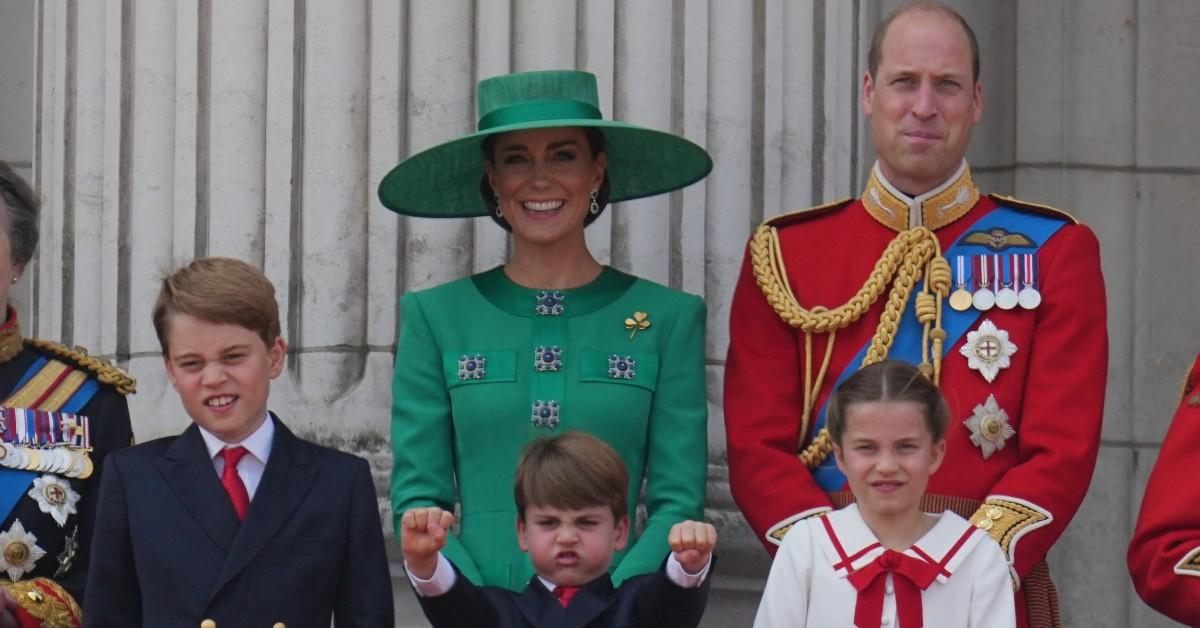 Back at it!
On Saturday, June 17, the royal family road in carriages along the streets of London for King Charles III's first Trooping the Colour as a monarch. While it may have been the 74-year-old's special day, Prince Louis stole the show yet again.
Article continues below advertisement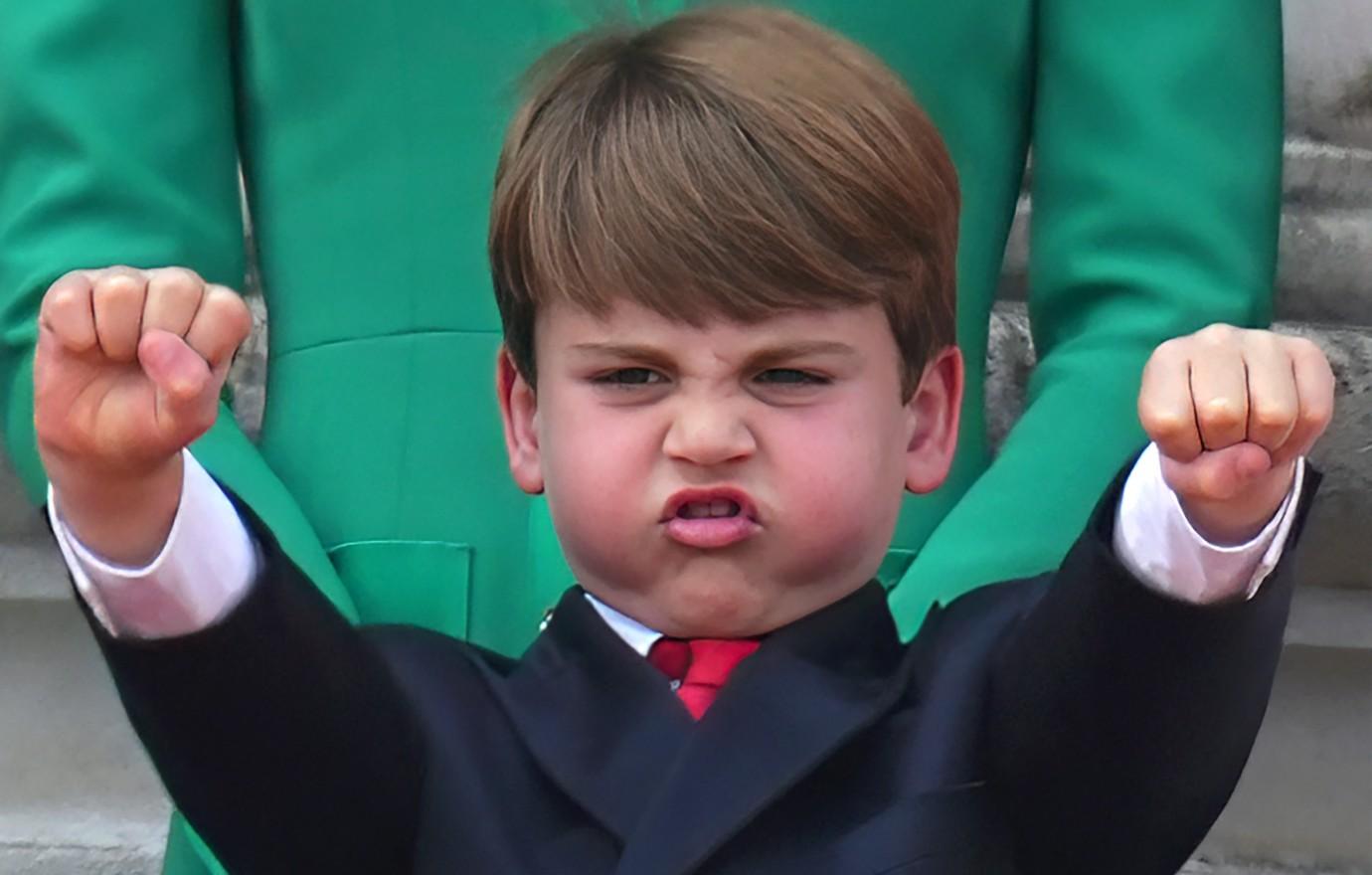 After the family completed the parade route, they made an appearance on the famous Buckingham Palace balcony, where Louis was joined by his grandfather and step-grandmother, Queen Camilla, 75, as well as parents Prince William, 40, and Kate Middleton, 41, and siblings Prince George, 9, and Princess Charlotte, 8.
Article continues below advertisement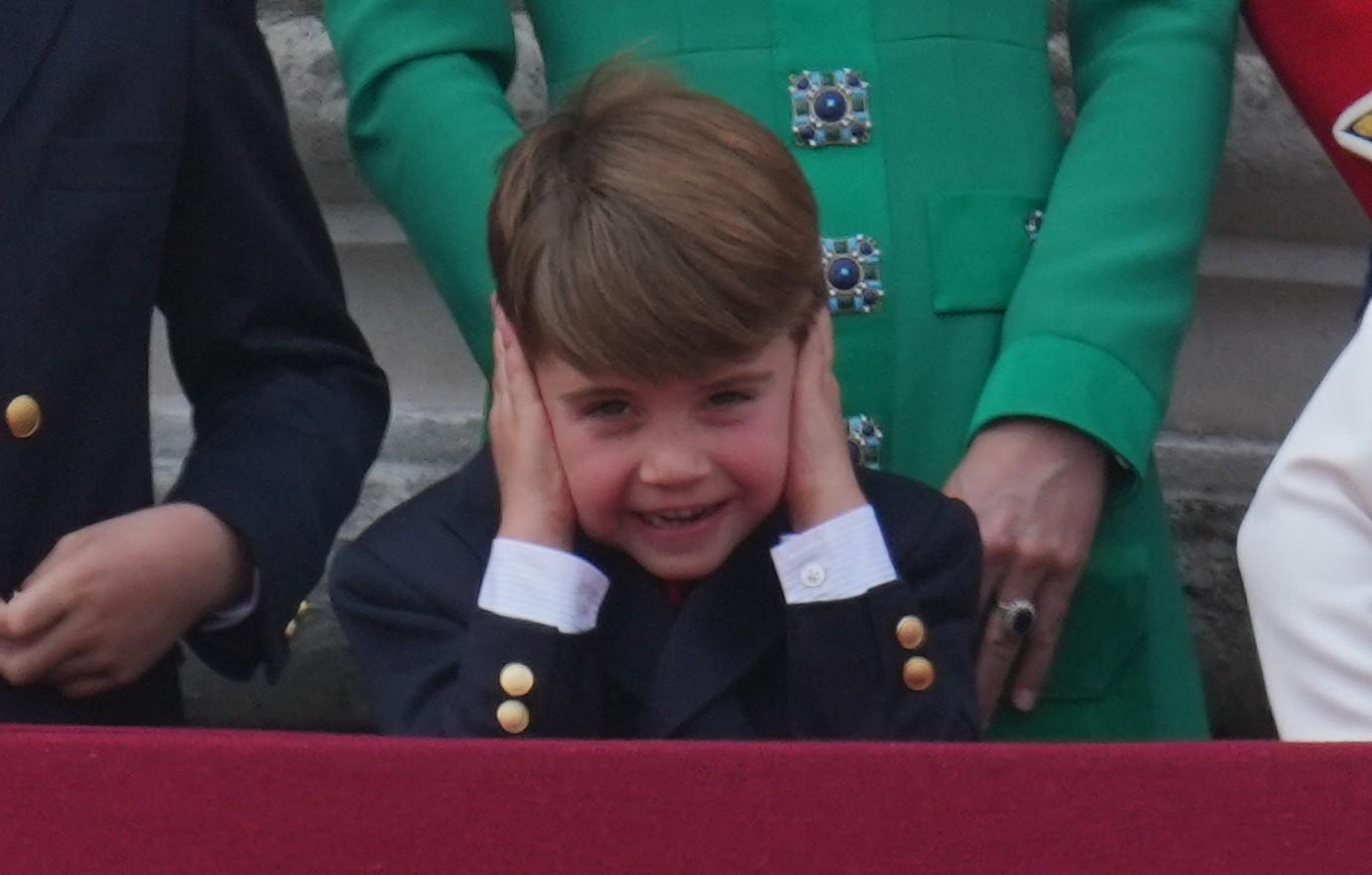 While the others stood and smiled respectfully to the crowds, the 5-year-old was up to some antics. Firstly, the young royal scrunched his face and pursed his lips as he held his two fists out while standing in front of his mother. He then proceeded to cover his ears and open his mouth, shielding him from the screaming crowds. Finally, Louis showed some sass as he leaned back, blew air into his cheeks and held out one hand.
Article continues below advertisement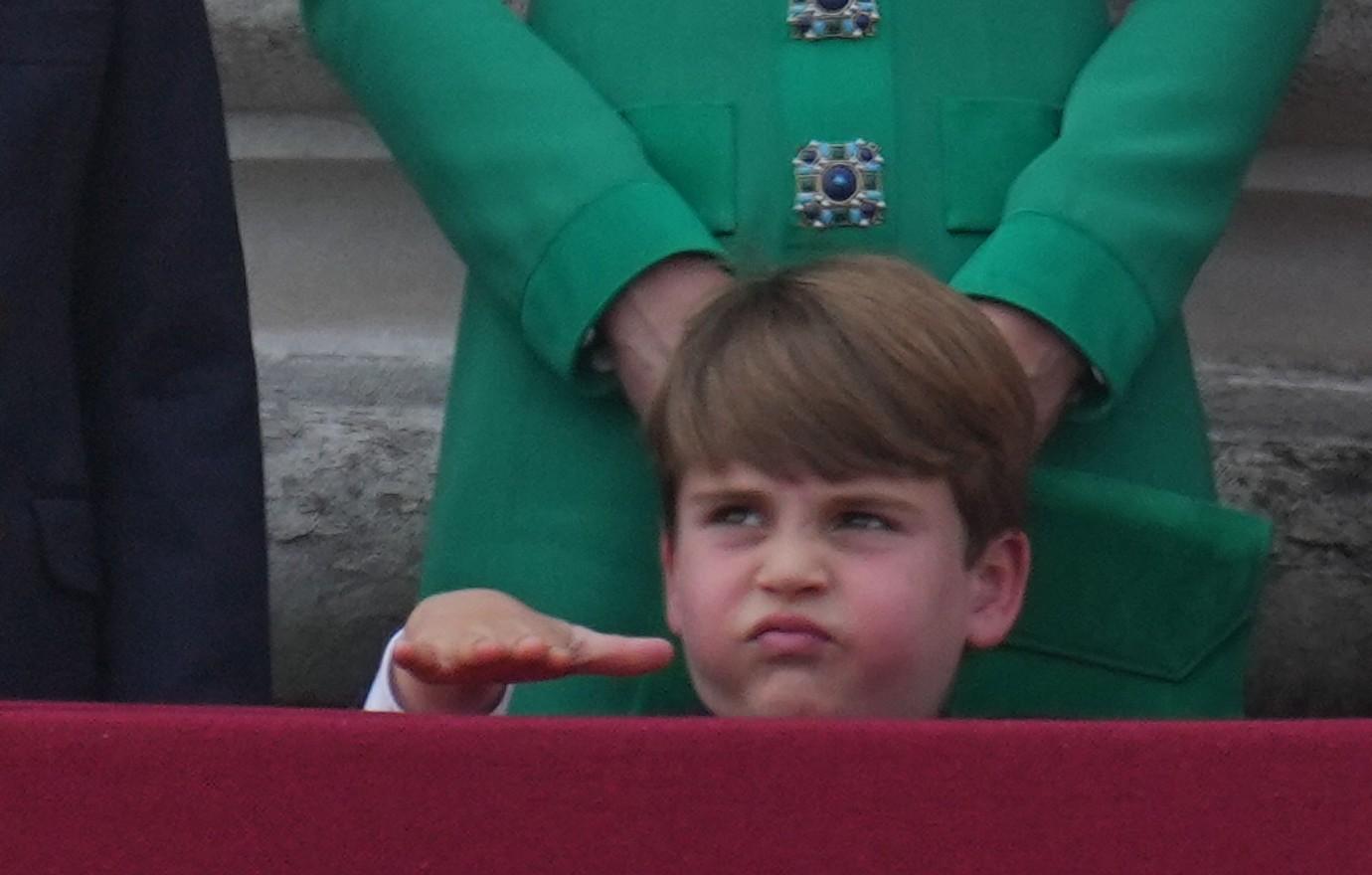 This was not the first time the youngest of William had stolen the spotlight during a traditional royal event. As OK! previously reported, at King Charles' coronation ceremony, Louis was caught yawning during the momentous event.
The adorable royal was front and center at the May 6 celebration alongside his parents and sister, while George sat separately to fulfill his Page of Honor duties. While the rest of the family was very attentive, the sleepy youngster let out a big yawn.
The brood reportedly had a nanny on hand in case the small prince was not on his best behavior throughout the ceremony. Noticeably, the nanny was put to use as Louis left about an hour and a half into the event but later returned to join in singing "God Save the King" for his grandparents' exit.
Before the service, Louis arrived by car with his family and was spotted smiling and waving to adoring fans as they pulled up to Westminster Abbey. Queen Elizabeth II's great-grandson then entered the historic church hand-in-hand with his older sister.