Prince Harry & Prince William 'Urged' King Charles To Not Marry 'Wicked Stepmother' Camilla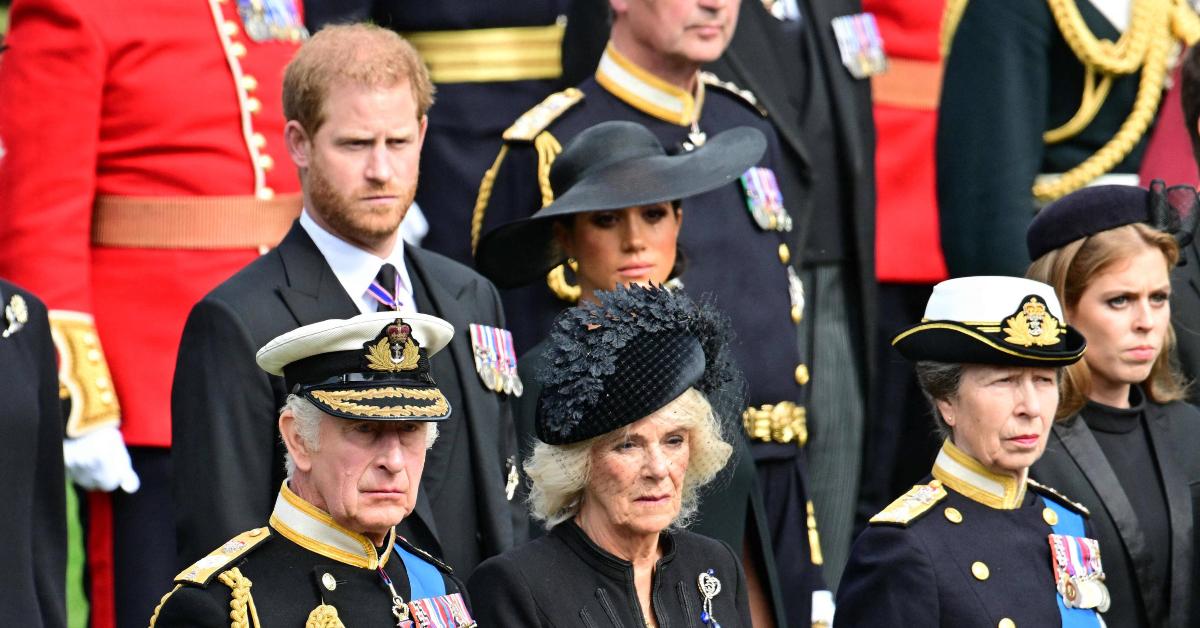 Prince Harry wasn't fond of Queen Consort Camilla from the start, he writes in his new memoir, Spare.
According to a book excerpt obtained from Page Six, the 38-year-old and his brother, Prince William, 40, were hesitant to let Camilla into their lives after their mother, Princess Diana, famously confessed: "There were three of us in this marriage, so it was a bit crowded," referring to King Charles' affair with Camilla.
Article continues below advertisement
"Despite Willy and me urging him not to, Pa was going ahead. We pumped his hand, wished him well. No hard feelings," Harry writes in his new memoir, Spare. "We recognized that he was finally going to be with the woman he loved, the woman he'd always loved."
Despite Charles, 74, always being in love with Camilla, the boys came to terms that the two would be together, as they ended up getting married in 2005.
"Fate might've intended for him in the first place. Whatever bitterness or sorrow we felt over the closing of another loop in Mummy's story, we understood that it was besides the point," Harry writes.
He continues, "I remember wondering … 'if she would be cruel to me; if she would be like all the evil stepmothers in the stories.' Willy had been suspicious of the Other Woman for a long time, which confused and tormented him; When those suspicions were confirmed, he felt agonizing remorse for not having done or said anything before."
As The Royal Observer previously reported, Charles is nervous for what Harry will detail about Camilla in the tome.
"Almost everything Charles has done over the past 20 years has, in one way or another, been about getting Camilla accepted by the public," the source explained.
"He loves her. He is incredibly protective of her and he couldn't do it without her. Even [Queen Elizabeth] finally accepted that," the source continued. "It is one thing for Harry to attack Charles, he can take it on the chin, but if Harry forces him to choose, by laying into Camilla in his book, I have no doubt he will choose Camilla."