Prince Harry Spoke to Princess Eugenie's Husband About Wife Meghan Markle at King Charles III's Coronation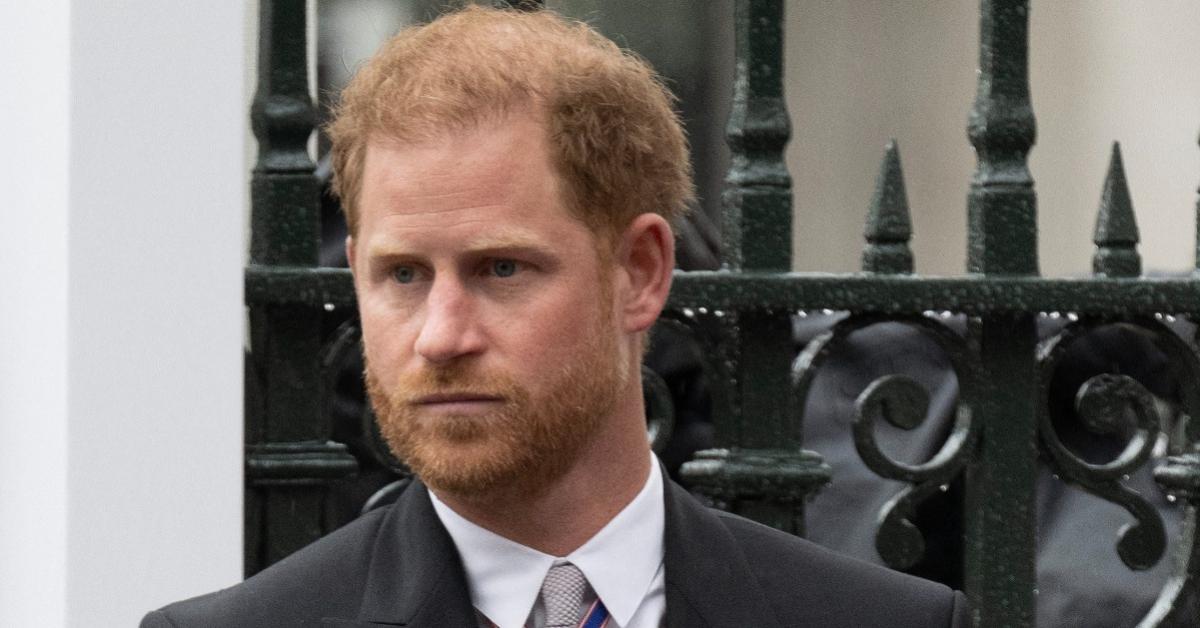 Prince Harry arrived at King Charles' coronation along with Princess Beatrice, Princess Eugenie and their husbands, where he was received warmly by his royal cousins.
After taking his seat in the Abbey, Harry was spotted speaking to Eugenie's husband, Jack Brooksbank. A lip reader has since been able provide details of their conversation.
Article continues below advertisement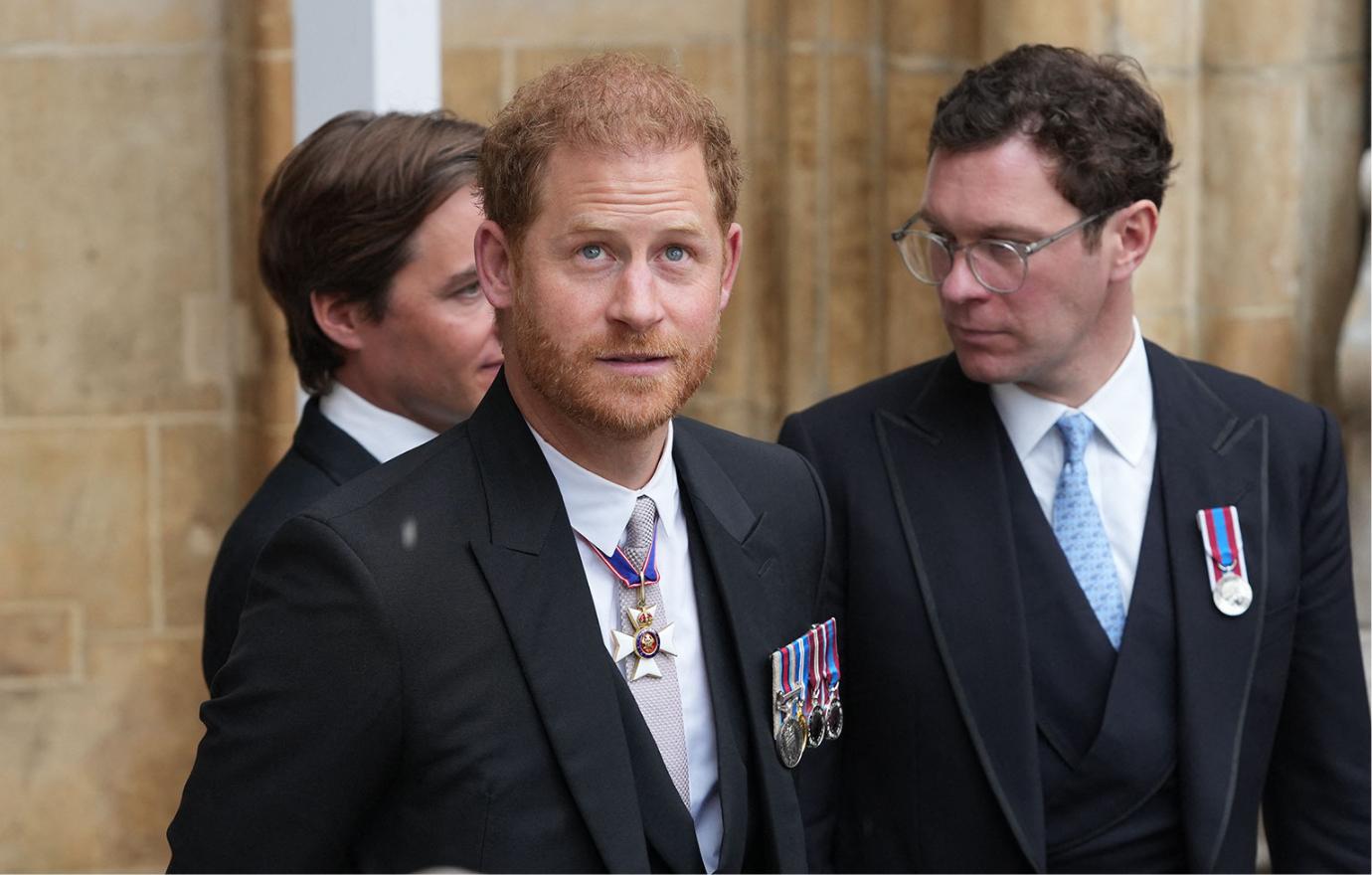 The interpreter revealed to a source that Jack talked to the Duke about "the meeting," which led the prince to respond, "It's sad. I'm fed up, I've tried talking to him."
It was not made clear who the 38-year-old was referring to, but based on recent tensions in the royal family, it's been theorized that his father, Charles, or his elder brother, Prince William, may be the mystery man in question. The two continued to talk right before the arrival of the King and Queen with Jack asking about Meghan Markle's whereabouts.
Harry replied, "No, she's at," according to the lip reader, before Eugenie's spouse interjected "And is she?" The Montecito royal then vaguely responded, "It's not ideal."
"If it makes [you] feel any better even I can do it," Jack revealed to Harry before adding, "It's not quite the life, is it?" The expert pointed out this is when the fifth in line to the throne shook his head and stated, "I haven't had time for that, not if it's over..." He then cryptically said, "It's an eventuality."
Article continues below advertisement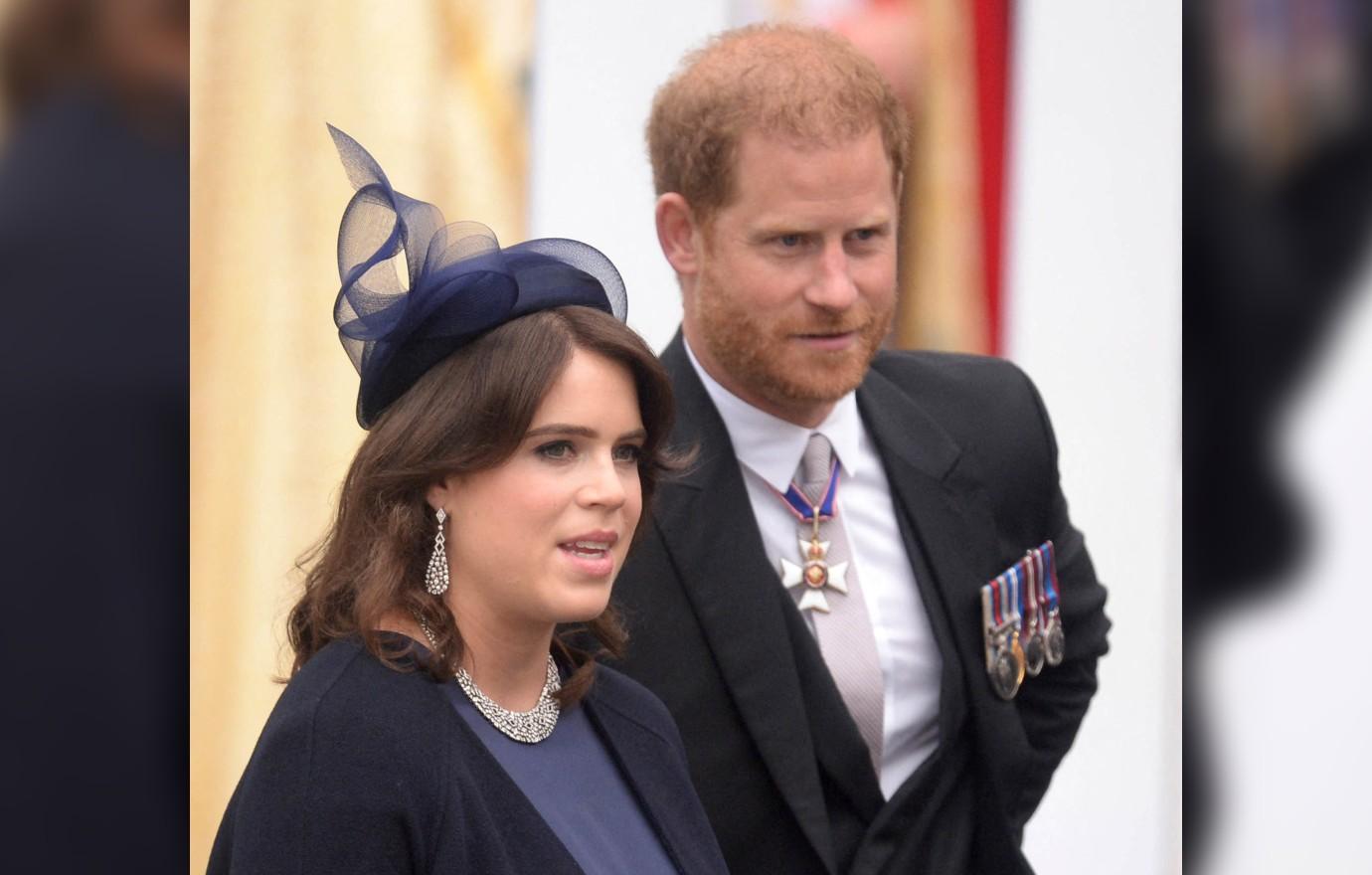 As previously reported by The Royal Observer, communication expert Louise Mahler pointed out Harry's enthusiasm and charisma at the solemn occasion, despite getting the cold shoulder from senior royals.
"Prince Harry arriving, I think we got our first glimpse of Harry for years," Louise shared at the time. "He was the old Harry, coming in smiling, laughing — walking tall and looking magnificent."
Article continues below advertisement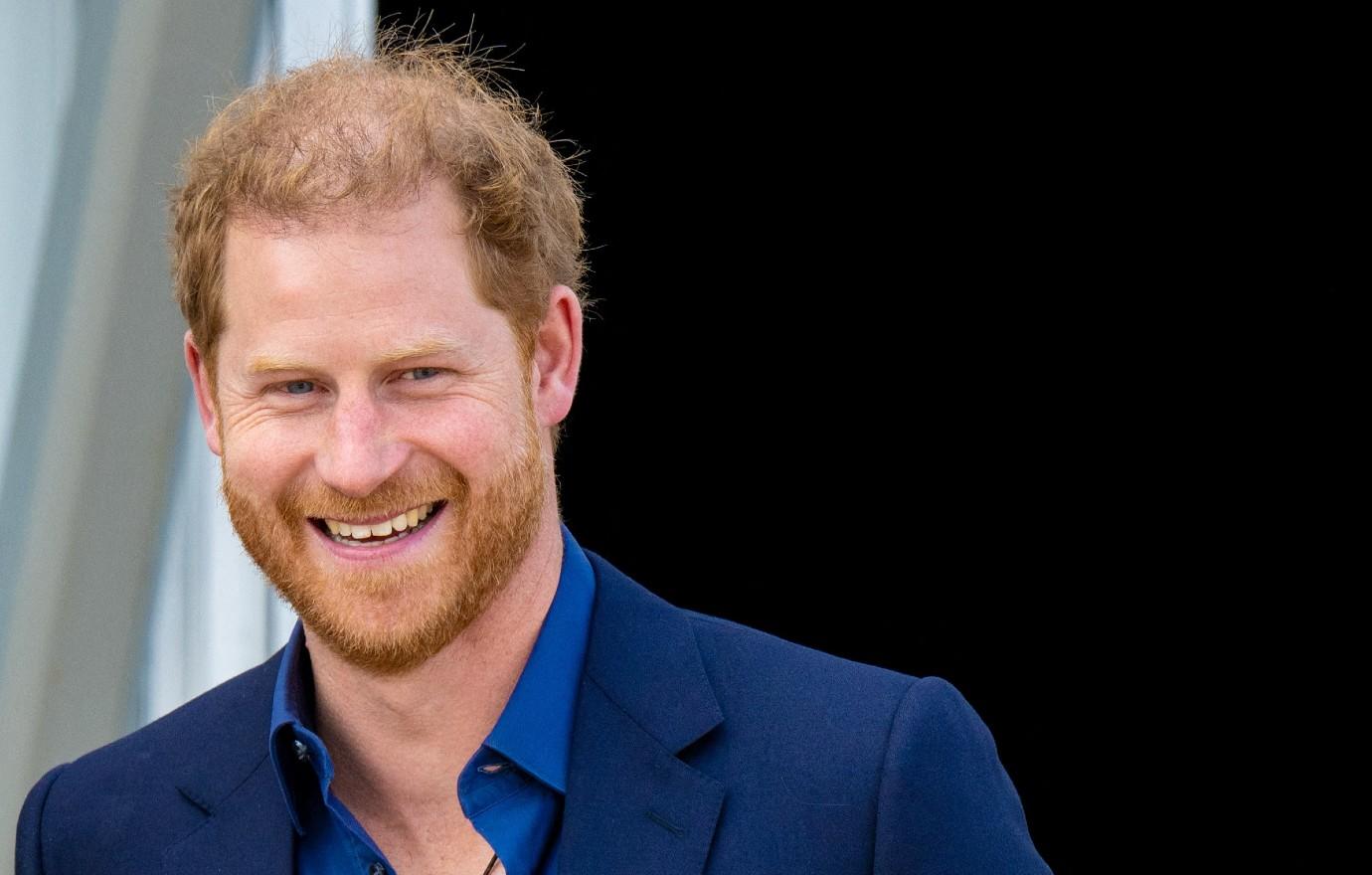 Body language expert Judi James also highlighted how Charles and Princess Diana's youngest son turned on his charm factor to gain the attention of his cousins, reminding her of the "joker prince" people knew and loved years before he left the UK for the US.
The Daily Star spoke with the lip-reading expert.