Prince Harry Reveals Prince William Wasn't His Best Man At 2018 Wedding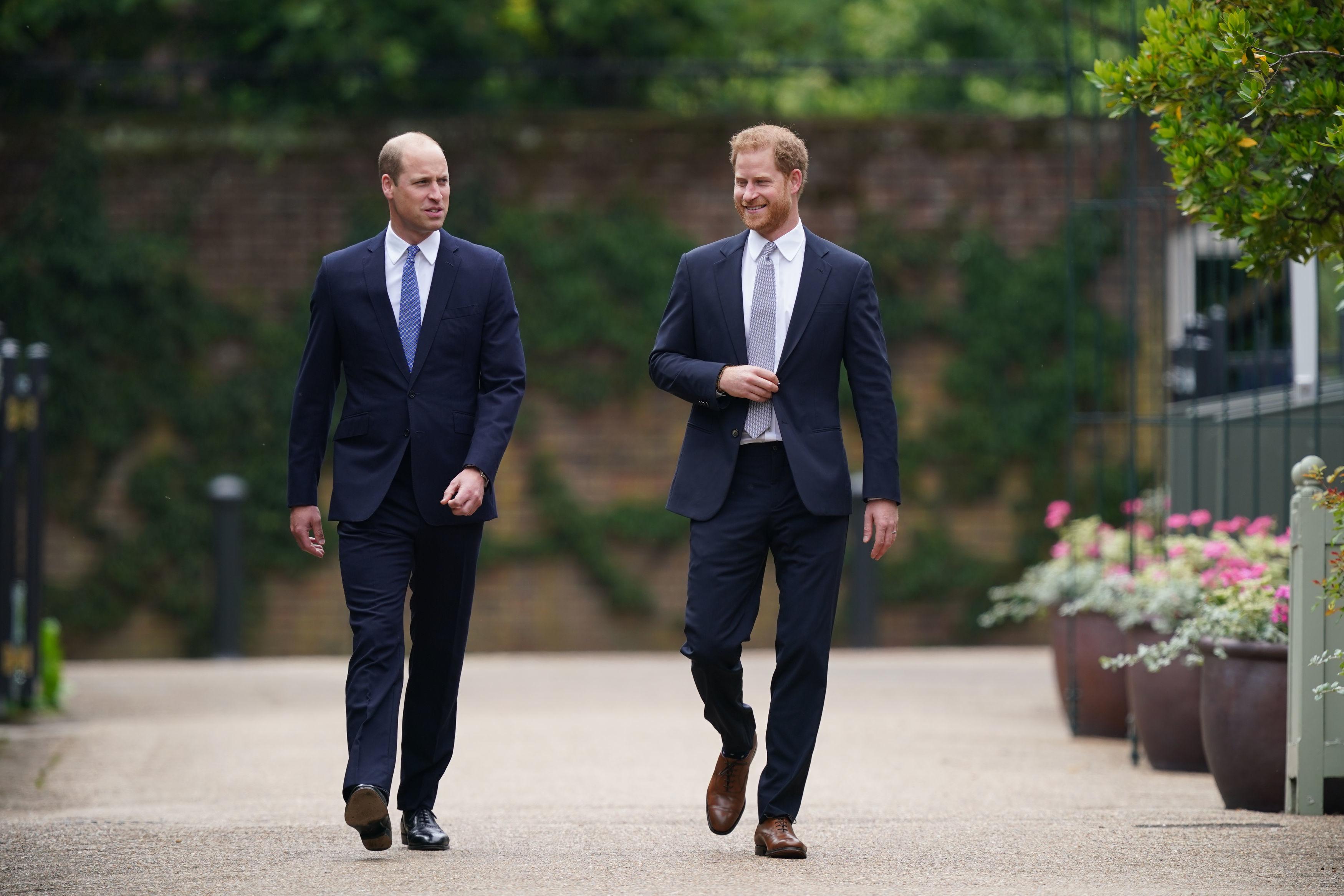 Prince Harry revealed some juicy details about his relationship with older brother Prince William in his new book, Spare.
Though the two were close, William, 40, wasn't his best man at his 2018 wedding to Meghan Markle. Instead, Harry picked his "old friend" Charlie to take on the role.
"I asked what was really happening," the 38-year-old wrote in his memoir. "Was he sulking because he wasn't my best man? Was he annoyed because I had asked my old friend Charlie instead? (The Royal Family announced Willy was the best man as they had done with me when he and Kate got married. Did that have something to do with it?)."
Article continues below advertisement
When William and Kate Middleton tied the knot in 2011, the palace issued a "bare faced lie" saying Harry was the best man, even though it was William's pals, James Meade and Thomas Van Straubenzee.
The relationship between William and Harry has been fractured for quite some time — and the latter didn't hold back in his new tome.
In fact, the dad-of-two claimed William attacked him during a fight about his wife. "It all happened so fast. So very fast. He grabbed me by the collar, ripping my necklace, and he knocked me to the floor," the book reads. "I landed on the dog's bowl, which cracked under my back, the pieces cutting into me. I lay there for a moment, dazed, then got to my feet and told him to get out."
Article continues below advertisement
Despite pleading to reconcile with his brother and father King Charles, it seems like that may never happen.
"It seems to me like he's acknowledging [that] there's no way back from this. He said he wants his brother back, he wants his father back. … I think that seems a bit rich, to be honest," royal expert Jonathan Sacerdoti said. "Because Meghan and Harry have done everything they could to alienate themselves from their family. I think they've really fought quite hard to attack the family."
Charles and William may even be nervous about talking to Harry, as anything they say could end up in the headlines.
"So, should the king or the future king — that is to say Charles or William — have anything to say in private, they're probably very afraid to because they're worried that it will just be on Netflix or on Spotify or in a book or told to Gayle King or to Anderson Cooper," the journalist stated. "I don't think that is how you make peace within any family, but one that's so in the public eye, so much under the public gaze, I don't think it stands any chance."