Prince Harry Shares Queen Elizabeth Wasn't 'Surprised' By His Royal Exit: 'I Think She Was Sad It Got To That Point'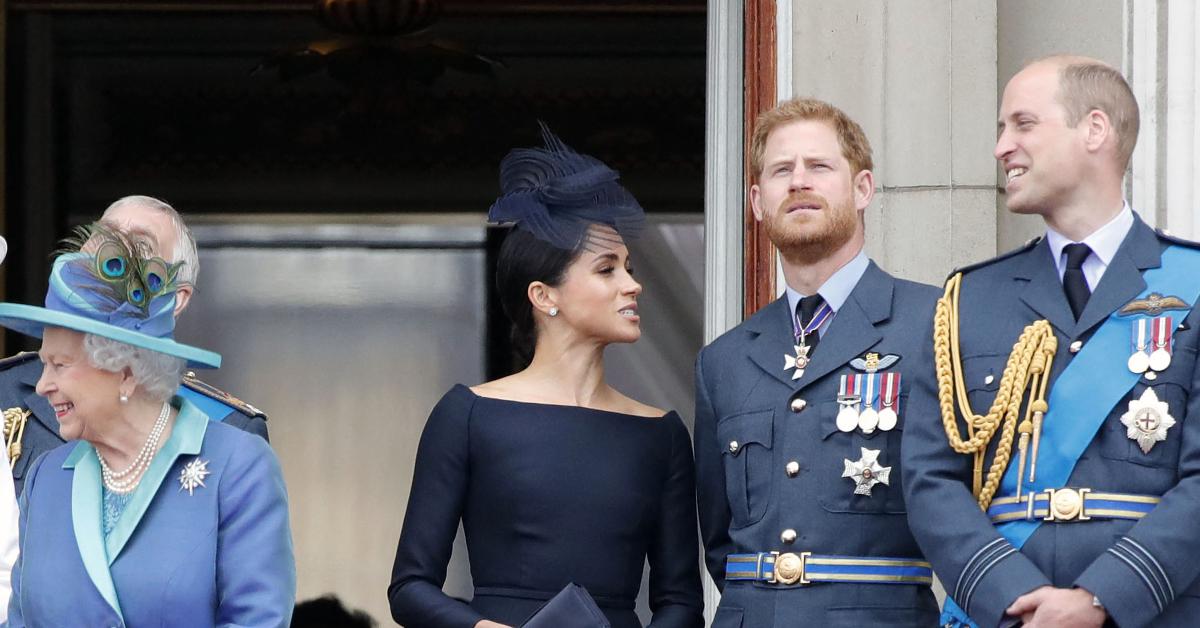 It looks like one person wasn't caught off guard when Prince Harry and Meghan Markle announced they were leaving the royal family in 2020: Queen Elizabeth.
While sitting down with Michael Strahan for a Good Morning America interview, which aired on Monday, January 9, the dad-of-two was asked if the 96-year-old monarch was taken aback by the whole situation.
Article continues below advertisement
"No, my grandmother and I had a very good relationship. It was never a surprise to anybody, least of all her. She knew what was going on. She never said to me that she was angry. I think she was sad that it got to that point," he stated.
"I had many, many conversations with her both in the U.K. over the years," he added. "She knew what was going on. She knew how hard it was. I don't know whether she was in a position to be able to change it."
The 38-year-old insisted he didn't want to leave his family behind, but ultimately, his family wasn't willing to compromise.
"We were trying to find a different way to work, but for one reason or another, despite the fact that it already exists within the family, we weren't allowed to do things slightly differently," Harry said. "To still perform and work and support and represent the monarchy, but to be financially independent, to remove the supposed public interest, which the [British] tabloids had used repeatedly to invade every single element of our life."
Article continues below advertisement
When asked if the two, who moved to California in 2020, would return one day, he replied, "Even if there was an agreement or an arrangement between me and my family [about returning], there is that third party that is going to do everything they can to make sure that that isn't possible. Not stopping us from necessarily going back, but making it unsurvivable, and that's really sad because that is essentially breaking the relationship between us."
"If there was something in the future where we can continue to support the Commonwealth, then that's of course on the table," he shared. "But there's so much that needs to happen between now and then, and so much that can happen."