Prince Harry Is Ready To Become A U.S. Citizen & Has No Plans For U.K. Return, Reveals Insider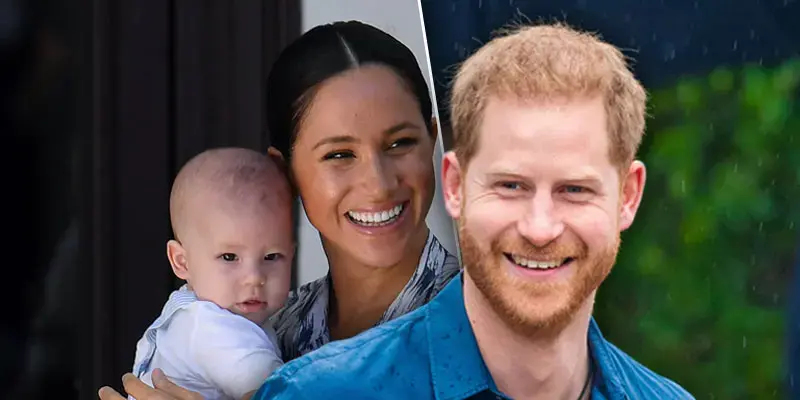 Prince Harry, Meghan Markle and baby Archie have settled in America for the long haul, as Harry is ready to become a permanent citizen, an insider revealed.
"Harry hasn't made an application for dual citizenship or a green card yet, but he has met with immigration lawyers and is ready to begin the long process. He is excited about his future and becoming an American," a source dished to OK!. "Now that Harry has decided the USA will be his home, he will need to get the right documentation. He might be a Prince, but under U.S. law he is just like everyone else that marries an American and will need to apply for permanent residency and then go on to apply to be a U.S. citizen.
Article continues below advertisement
DUCHESS DRAMA! 5 TIMES MEGHAN MARKLE WAS SNUBBED BY THE ROYAL FAMILY
"Harry is ready to completely walk away from his country," the source continued. "He can never see the day when he and his family would return to England. He is happy about the massive deal he and Meghan have signed with Netflix, finally making him financially independent from his family."
As the spouse of a U.S. citizen, Harry is eligible to apply for permanent residency, which usually takes several months. However, given the pandemic, it could be longer. "Meghan could sponsor him as his wife, but he will have to apply like everyone else, as there is no such thing as automatic approval," noted a top immigration lawyer.
Article continues below advertisement
The 39-year-old actress and 36-year-old prince are also ready to rebrand themselves as Hollywood icons; the duo announced that they signed a $150 million Netflix deal to create their own production company on September 2.
QUEEN'S HORROR! KATE AND WILLIAM TAKE BREAK FROM ROYAL DUTIES AMID MEGXIT
While the Suits alum and Harry are able to be financially independent after the mega-million dollar deal, a source told OK! that the brunette beauty and son of Princess Diana — who were previously receiving financial support from Prince Charles after parting from the royal family — didn't mention "the deal, or the huge amount, to anyone in the royal family." Added the source: "The family would have asked them, why is Netflix paying such a large amount to two people who have zero experience as producers? They also didn't want to hear the answer."
Things appear to be tense between the happy couple and the royal family. After Meghan and Harry appeared on the Time 100 event, encouraging Americans to vote in the upcoming election, Buckingham Palace issued a rather terse statement, seemingly distancing themselves from the couple.
The Palace told The Sun, "The Duke is not a working member of the Royal Family and any comments he makes are made in a personal capacity."
Maybe the grass is greener on U.S. turf for Meghan and Harry!