'Newsnight' Producer Reveals Princess Beatrice Watched Prince Andrew's Interview From TV Set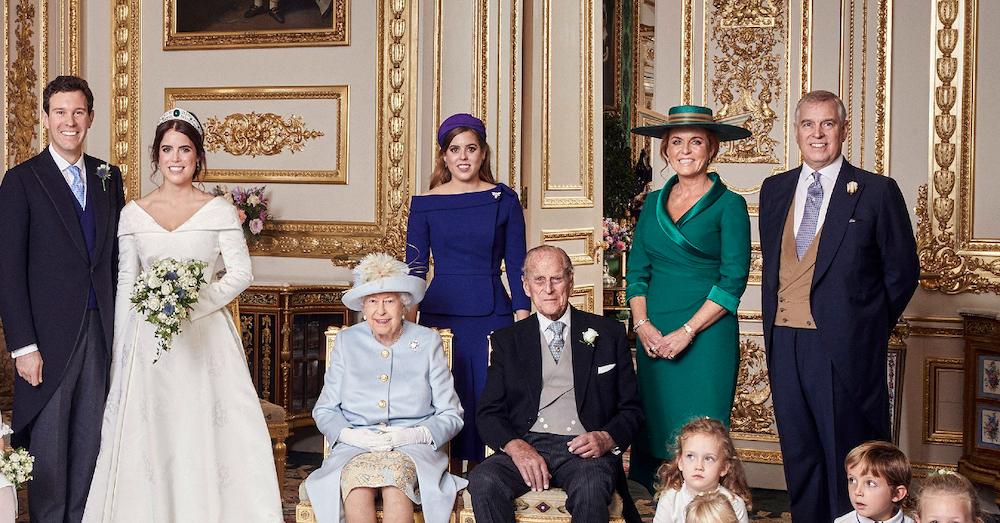 Awkward! Sam McAlister, a former producer on Newsnight, revealed that Princess Beatrice was on set when she heard Prince Andrew come clean about his friendship with Jeffrey Epstein and more.
"My deputy editor Stuart McLean was there and he goes, 'Oh I've brought someone with me,'" she recalled. "Now I'm an ex-criminal defense barrister, so I'm thinking, 'It's going to be a lawyer — this is over.' And then it's Princess Beatrice."
Article continues below advertisement
She added, "Imagine speaking about the things we had to talk about in that tiny room — face-to-face with her father who is accused of those heinous acts."
During the chit-chat, Prince Andrew was quizzed about how he met Epstein and his pal Ghislaine Maxwell. Additionally, he touched upon Virginia Roberts, who eventually sued Andrew for allegedly raping her when she was 17 years old, adding that he had "no recollection" of ever meeting her.
Article continues below advertisement
"Well I met through his girlfriend back in 1999 who… and I'd known her since she was at university in the U.K. and it would be, to some extent, a stretch to say that as it were we were close friends. I mean we were friends because of other people and I had a lot of opportunity to go to the United States but I didn't have much time with him," he said. "I suppose I saw him once or twice a year, perhaps maybe maximum of three times a year and quite often if I was in the United States and doing things and if he wasn't there, he would say, 'Well, why don't you come and use my houses?' so I said, 'That's very kind, thank you very much indeed.'"
He continued, "But it would be a considerable stretch to say that he was a very, very close friend. But he had the most extraordinary ability to bring extraordinary people together and that's the bit that I remember as going to the dinner parties where you would meet academics, politicians, people from the United Nations, I mean it was a cosmopolitan group of what I would describe as U.S. eminents."
Article continues below advertisement
After the segment wrapped, McAlister asked a royal executive assistant what they thought. They replied, "Wasn't he wonderful?"
McAlister even claimed that Andrew took TV star Emily Maitlis and the team on a tour of Buckingham Palace afterwards. McAlister said she wasn't going to come since she "couldn't face" the Duke asking questions post-interview.