A New Era of Royalty: Harnessing the Power of Sovereignty for Positive Change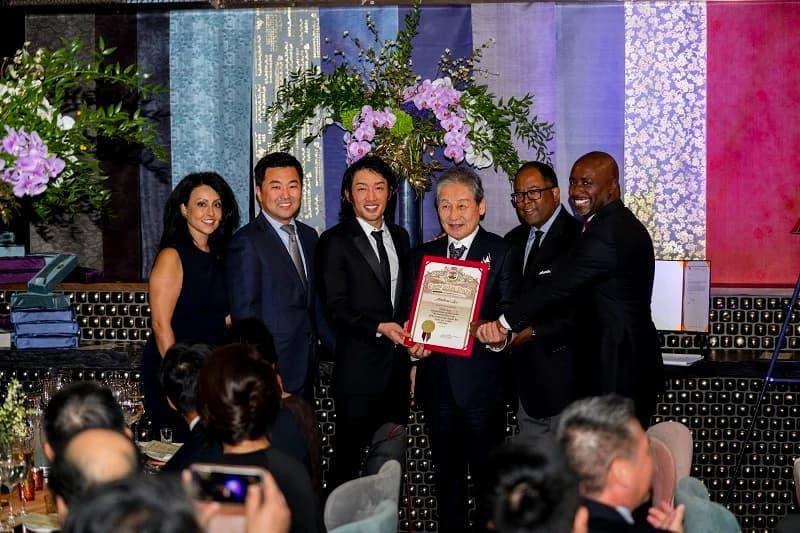 The role of royalty in the modern world is a complex and evolving one, with members of royal families seeking to balance tradition with the demands of a rapidly changing global landscape. While some royals, such as King Charles of the United Kingdom, have embraced environmental causes, others are exploring innovative ways to leverage the power of sovereignty for the greater good. Among these forward-thinking figures is His Imperial Highness (HIH) Andrew Lee, a descendant of the Korean Imperial Family, who is harnessing the potential of technology and jurisdiction to create positive change through his leadership of Joseon, the world's first legally recognized cyber nation-state.
Article continues below advertisement
Joseon: A Visionary Initiative for the Digital Age
Joseon, established with full recognition from the Great Nation of Antigua in 2023, represents a pioneering initiative that transcends geographical boundaries to create a supportive environment for technological innovation and entrepreneurship. At its core, Joseon's mission is to eliminate regulatory barriers and provide a non-burdensome framework that fosters collaboration and progress in the tech sector.
Beyond its technological aspirations, Joseon is deeply committed to social impact. Through the concept of "Denizenship," individuals worldwide can become part of the Joseon community, gaining access to opportunities and resources that empower them to achieve economic self-determination. Joseon's ethos of inclusivity and equity reflects HIH Andrew Lee's vision for a more just and connected world.
The Entrepreneurial Spirit: HIH Andrew Lee's Journey
HIH Andrew Lee's journey as an entrepreneur and innovator has been marked by a commitment to creating positive change. As the founder of Private Internet Access, a leading virtual private network (VPN) provider, HIH Andrew Lee demonstrated a keen understanding of the digital landscape. His successful sale of the company to KAPE Technologies, listed on the London Stock Exchange, further solidified his reputation as a visionary entrepreneur.
With Joseon, HIH Andrew Lee is building on this entrepreneurial spirit by leveraging the power of sovereignty to create a jurisdiction that nurtures innovation and fosters opportunity. Through Joseon, HIH Andrew Lee is contributing to a legacy of progress and positive change that has the potential to inspire other members of royal families and leaders around the world.
Inspiration and Impact: The Enduring Role of Royalty
In a time of rapid change and digital transformation, HIH Andrew Lee's pioneering work with Joseon serves as a beacon of hope and possibility. It is a testament to the power of innovation and the enduring role of royalty in driving meaningful change for a better, more connected future.