Meghan Markle's Estranged Father Thomas Published Letter to 'Defend' Himself Against Her 'Attack'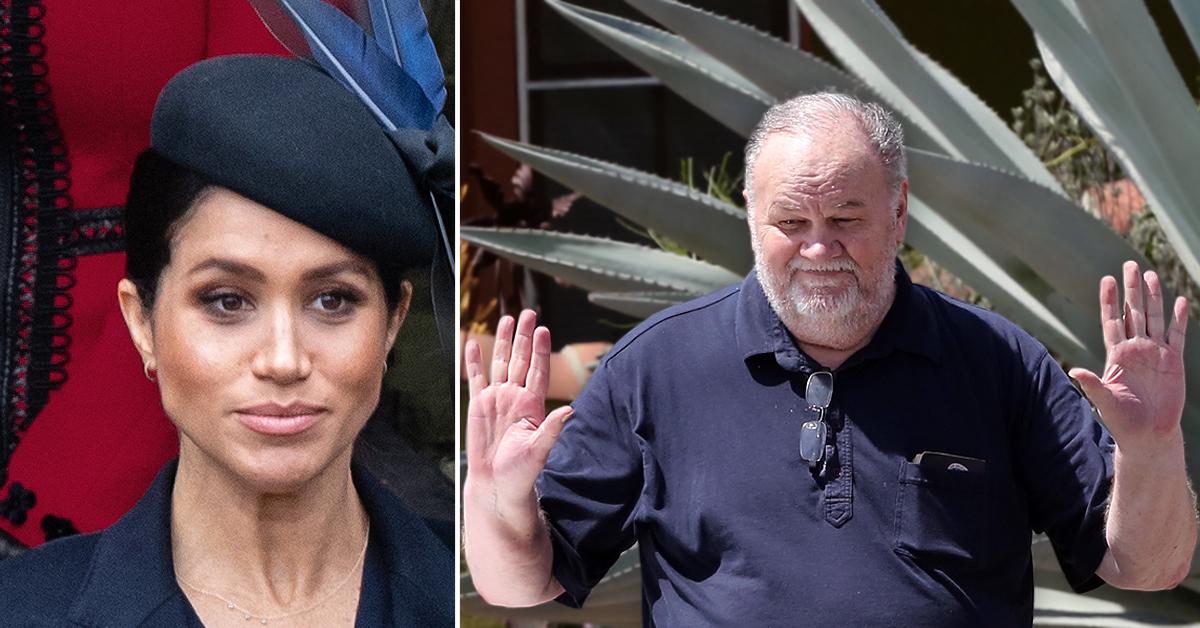 In 2018, Meghan Markle penned a five-page letter to her estranged father, Thomas, asking him to refrain from talking to the press about their fractured relationship or her childhood. Instead, the latter shared her words with a national publication.
Now Mr. Markle is in court, as the former actress is suing Associated Newspapers Limited (ANL) — the publishers of the Mail On Sunday and MailOnline— for printing her letter, claiming it was a breach of privacy and copyright.
She's seeking damages for alleged misuse of private information, copyright infringement and breach of the Data Protection Act.
Article continues below advertisement
According to reports, the Suits star's lawyers state that the "intrinsically private, personal and sensitive" letter was a "plain and serious invasion" of her privacy.
However, the publishing company's legal team countered that she sent the letter "with a view to it being disclosed publicly at some future point" in order "to defend her against charges of being an uncaring or unloving daughter."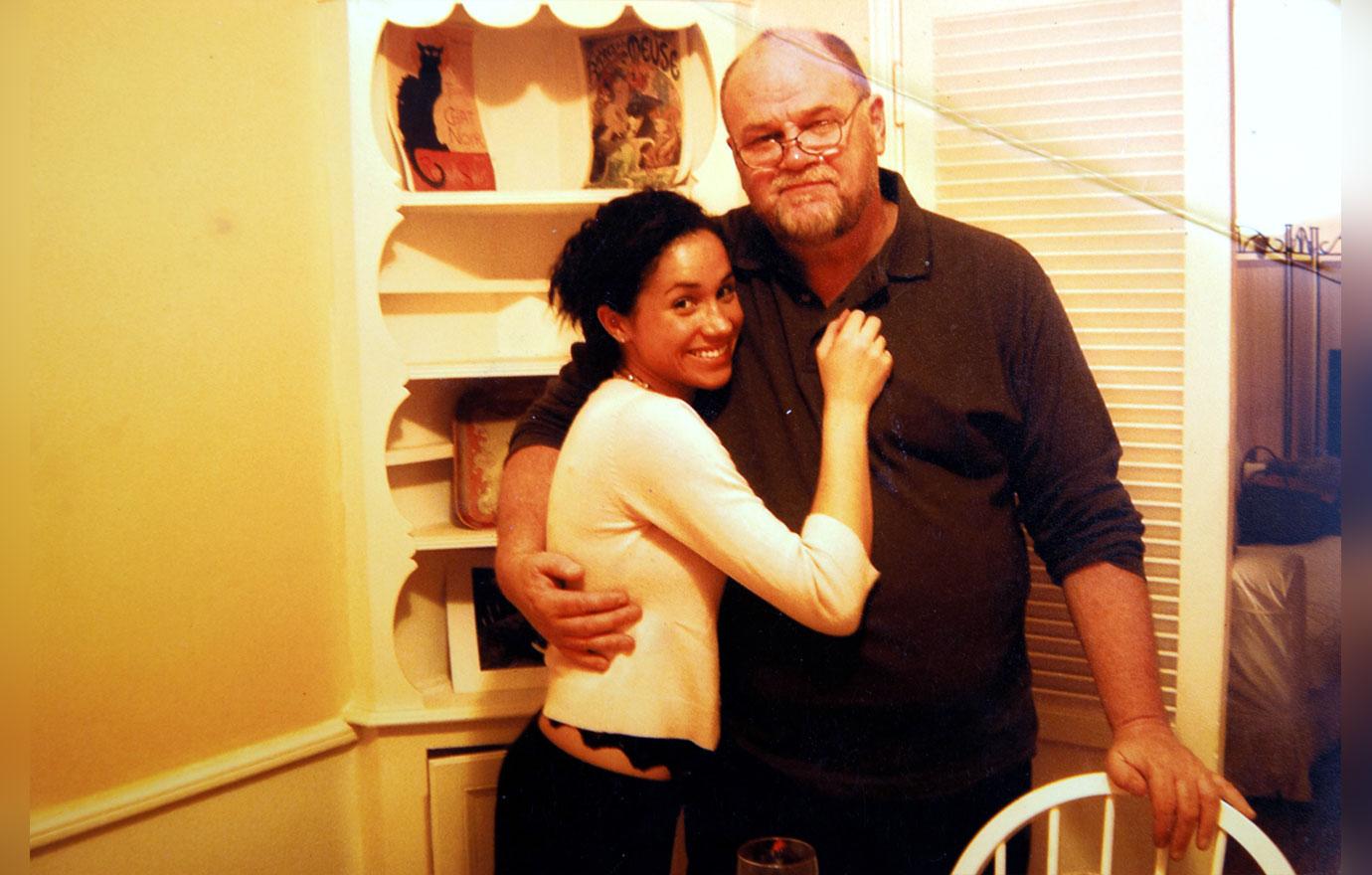 Article continues below advertisement
Mr. Markle allegedly stated in court that he publicized her words in order to defend himself, as he says a PEOPLE magazine article painted him in an "unfair" and negative light.

"It said I had replied to Meg's letter by requesting a photo opportunity," he recalled. "I had suggested a photo of Meg and me together as I thought a photo showing we were in a harmonious relationship would make the press back off."
"It was wrong for People magazine to say I had lied about Meg shutting me out — she had shut me out, as the letter from her showed," he said. "I had repeatedly tried to reach her after the wedding but I couldn't find a way of getting her to talk to me."
"Until I read the article in People magazine I had never intended to talk publicly about Meg's letter to me," he added. "The content of that article caused me to change my mind."
Article continues below advertisement
"The article had given an inaccurate picture of the contents of the letter and my reply and had vilified me by making out that I was dishonest, exploitative, publicity-seeking, uncaring and cold-hearted, leaving a loyal and dutiful daughter devastated," he continued. "I had to defend myself against that attack."
"The letter was not an attempt at a reconciliation. It was a criticism of me," he explained. "The letter didn't say she loved me. It did not even ask how I was. It showed no concern about the fact I had suffered a heart attack and asked no questions about my health. It actually signaled the end of our relationship, not a reconciliation."
He reasoned that, "If the public didn't see the letter and read what it said in its own words, I did not think anyone would believe me."
Mr. Markle then explained how he went about publicizing his daughter's words.
"The Mail on Sunday respected my wish to publish extracts from the letter as it was telling my story and it was up to me to say which parts of the letter needed to be published for me to tell that story," he shared. "I was therefore shown all of the extracts and I approved publication of those extracts. I could have said no if they had wanted to publish parts of the letter which I didn't want published. The choice was mine. "
ANL's attorney argued that the Duchess' admitted "fear" of her letter going public proved "she must, at the very least, have appreciated that her father might choose to disclose it."
Additionally, the lawyer pointed out that the Kensington Palace communications team was involved in the letter. "No truly private letter from daughter to father would require any input from the Kensington Palace communications team," the attorney noted.
The lawyer also explained that her father "was not only entitled to correct public information about the letter and the reply, it was in the public interest that (he) did so."
The hearing is expected to last two days.