King Willem-Alexander & Queen Máxima Have A Night Out On The Town With King Harald & Queen Sonja — Pics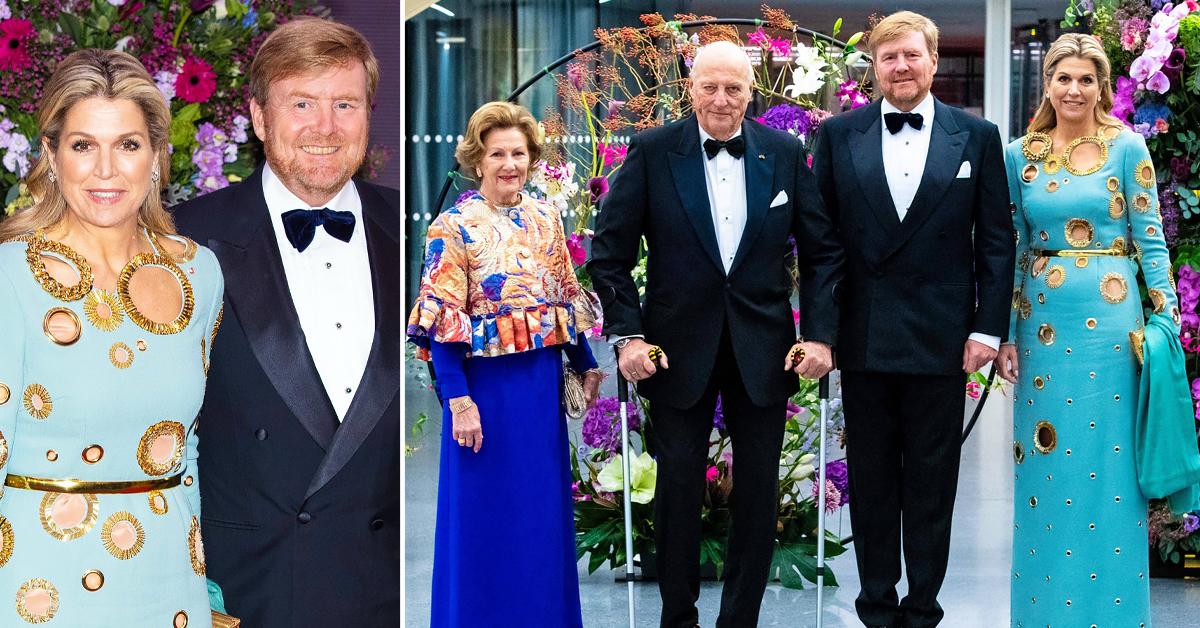 King Willem-Alexander and Queen Máxima of the Netherlands looked like they had a fun night out with King Harald V and Queen Sonja on November 10.
The foursome attended a performance at Munch Museum in Oslo, Norway, where they were dressed to the nines!
Article continues below advertisement
Scroll through the gallery below to see more photos!
Article continues below advertisement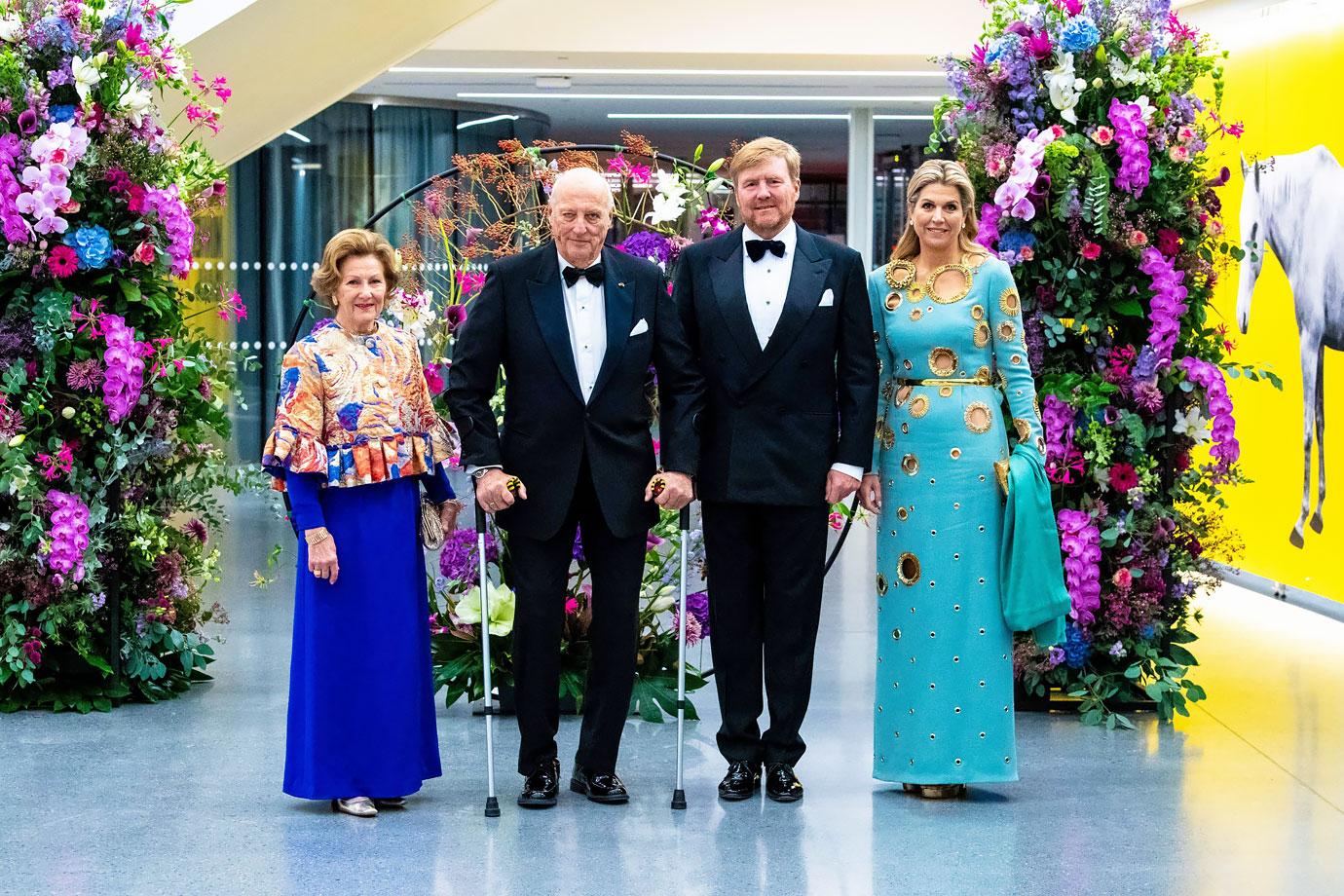 Glitz and glamour! Queen Sonja sported a bright blue dress, while the blonde beauty donned a light blue dress, which was adorned with gold buttons.
The two men looked dapper in their dark suits.
"Day two of the state visit to Norway will be concluded with a concert by the Dutch cellist Harriet Krijgh. As a token of appreciation for the hospitality provided, the Royal Couple is offering this cultural program to the Norwegian Royal House and guests in the new building of the museum MUNCH in Oslo," a caption read.
Article continues below advertisement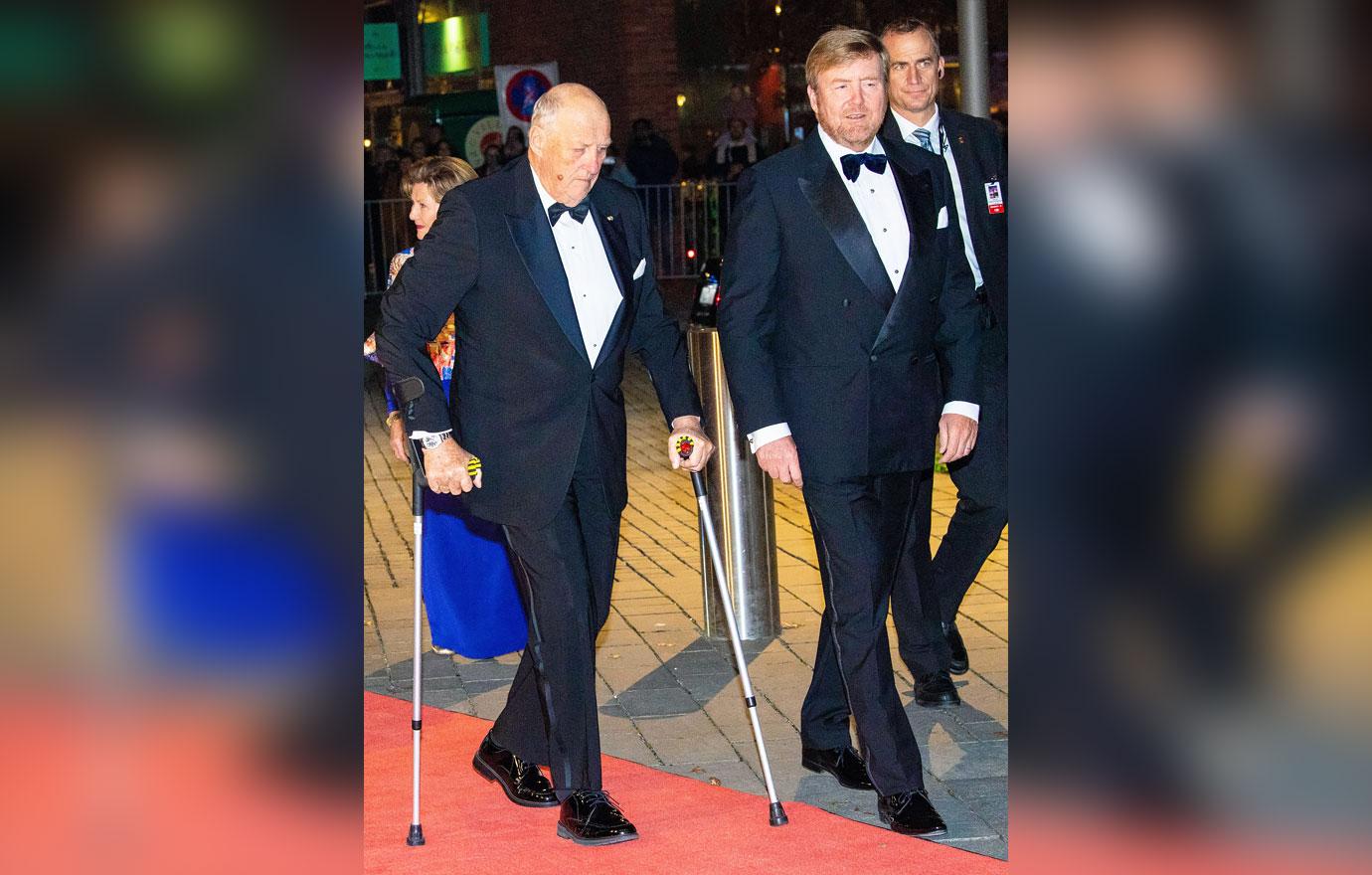 The note continued, "Harriet Krijgh is a promising young cellist. She has won several international awards and has performed with many international orchestras, including the Rotterdam Philharmonic Orchestra, the Deutsches Symphonie Orchester-Berlin, the London Philharmonic Orchestra and the Vienna Philharmonic."
"After the concert, the Royal Couple will view a number of works from the MUNCH museum, including the painting 'Madonna' by Edvard Munch," the caption stated.
Of course, people adored the Queen's outfit. One person wrote, "Wow what a beautiful evening dress 😍😍😍. Gotta love Máxima," while another added, "What a great dress Máxima is wearing."
A third person stated, "Fabulous Queen Máxima !!!"
The next day, the couple had a stacked schedule.
"The last day of the state visit to Norway will take place in Trondheim and will focus on sustainable ocean management and the transition to sustainable energy sources. In the harbor, the Royal Couple with the Crown Prince of Norway visit the Powerhouse Brattørkaia, an 'energy plus' building that generates more solar energy during its lifespan than the construction, operation and demolition cost combined," a caption read. "There, various studies are discussed with the theme 'Sustainable Oceans.' Such as in the laboratory of the Norwegian Center for Plankton Technology, where plankton and seaweed are grown as food for humans and animals."