King Charles III Poses for Portrait With Future Successors Prince William and Prince George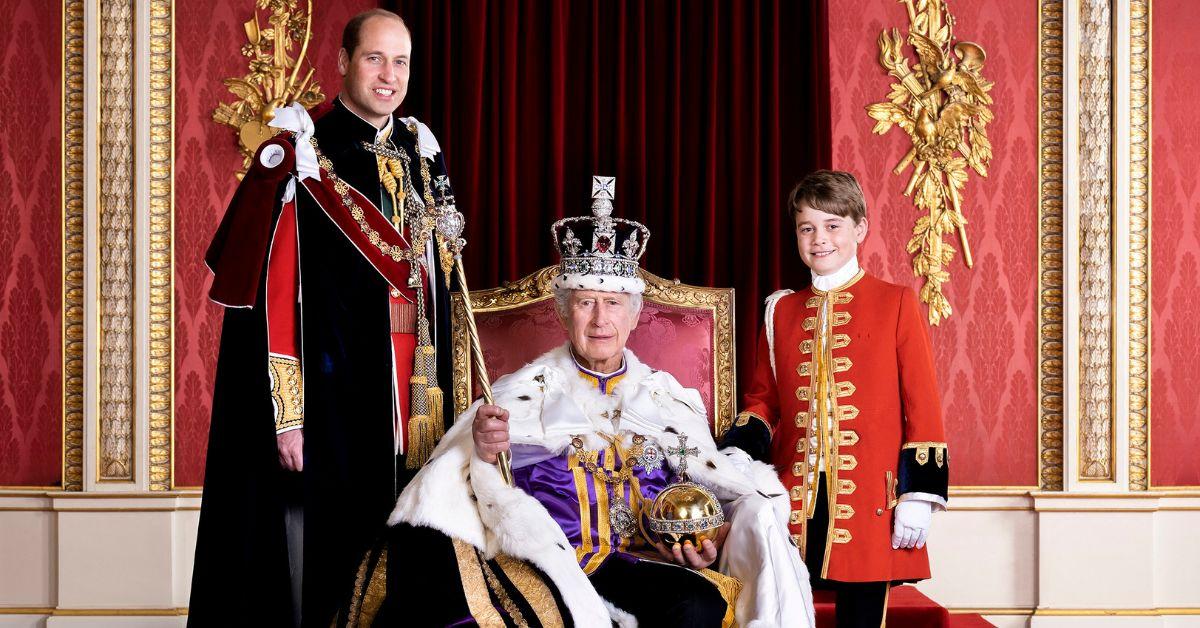 King Charles III was crowned in a lavish coronation ceremony on May 6 at Westminster Abbey. After the service, return procession and balcony appearance, it is tradition for the newly crowned monarch to pose for official photographs and portraits in Buckingham Palace.
One image was released showing the continuity of the monarchy firmly in place for the remainder of the 21st century as it features Prince William and Prince George standing next to the king.
Article continues below advertisement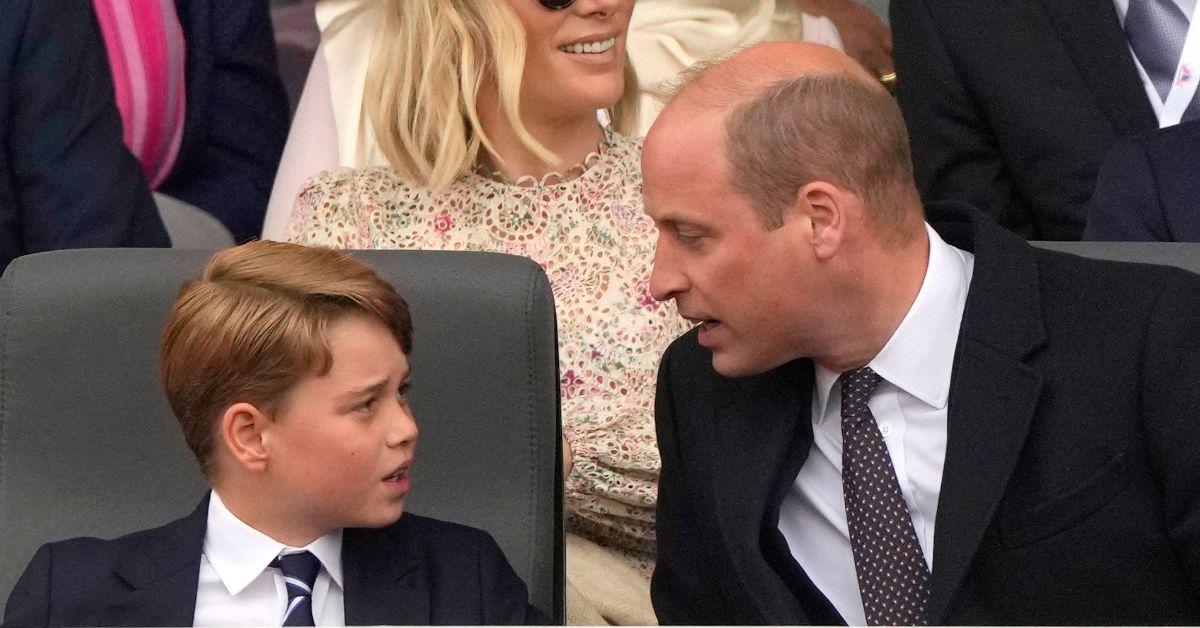 William and George are first and second in line to the throne respectively. Since the British monarchy does not observe abdication, it is safe to say it will be years in the future before the princes become king. A reigning monarch traditionally poses for photographs with their direct heirs, but this portrait is a first for coronation pictures.
Photographer Hugo Burnand told a source, "I did a lot of research in the archives of past coronations, and I didn't see any previous pictures of the line of succession," he explained. "While we have seen pictures of the Queen, Charles and William and George, never have we seen them in the throne room with all the regalia."
The artist added that the image shows "a lot of formality" but also strives to capture the essence of the person like a more casual portrait. The second in line was wearing his page uniform from the event whereas the heir to the throne is wearing a ceremonial military and Order of the Thistle and Garter sashes respectively.
Article continues below advertisement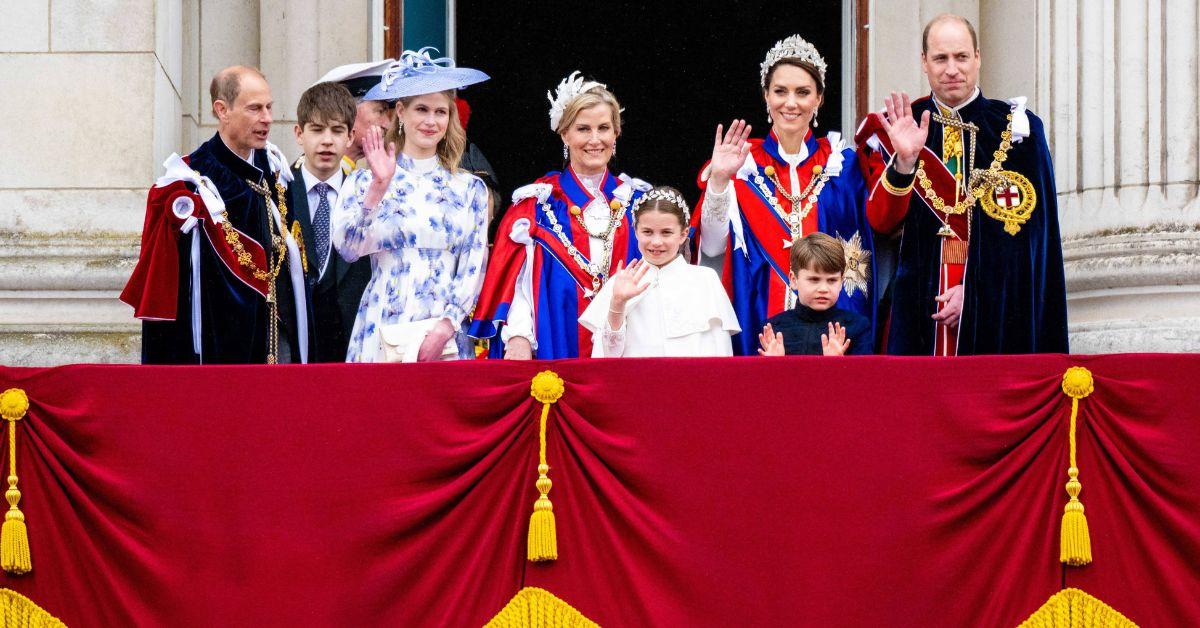 Numerous pictures captured the style and regal appearance of the royal family on coronation day. Kate Middleton and Sophie, Duchess of Edinburgh wore red and blue ceremonial capes over their gowns signifying their high rank in the monarchy.
When the royals gathered for the balcony appearance, all of their resplendent uniforms, gowns and suits were captured in stunning detail. The king and Queen Camilla along with Princess Anne, Prince Edward and other extended members of the family also posed together for historic images. But it is the portrait of Charles, William, and George that will leave a lasting impression on the future of the institution.
Article continues below advertisement