'We're Very Close': Despite Marrying Into The Royal Family, Kate Middleton & Pippa Have A 'Normal, Sisterly Relationship'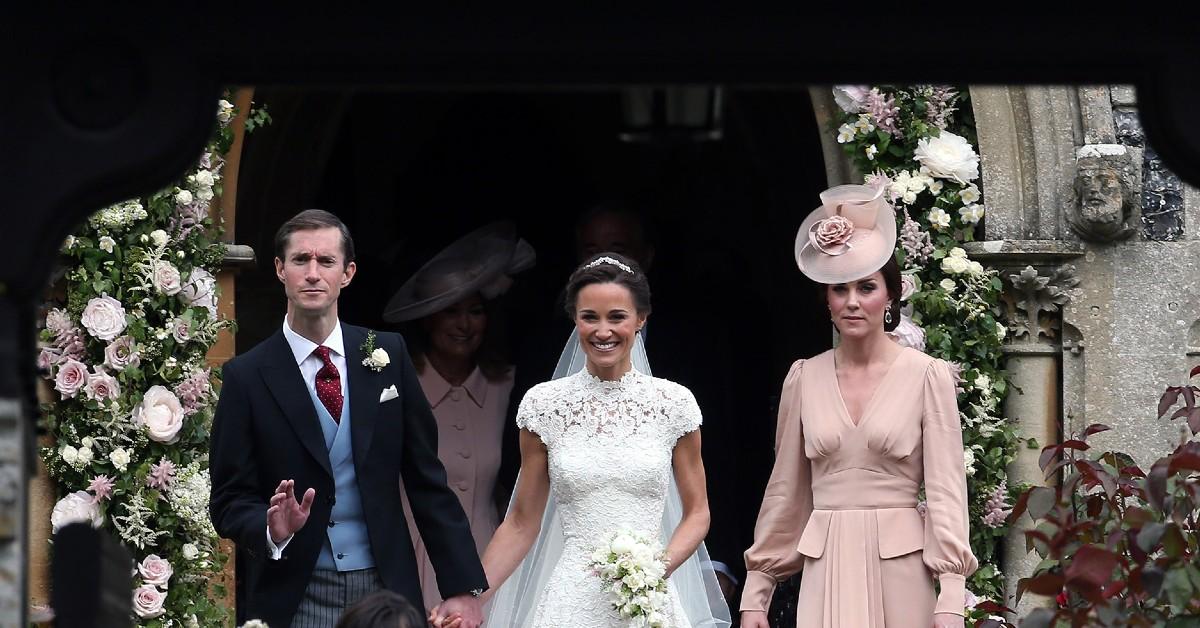 One might think it's totally impossible for a royal and a commoner to sustain BFF status. Not so for the Middleton sisters. "We do have a very normal, sisterly relationship," Pippa Middleton recently said of her older sister, Kate. "We're very close."
That strong bond was formed early on in childhood. As kids growing up in the English countryside, the siblings (nearly 20 months apart in age) shared a circle of friends and enjoyed the same hobbies, such as theater and hockey.
Article continues below advertisement
But it was Pippa – not the eventual royal – who excelled as a star scholar-athlete when they both attended St. Andrew's prep and Marlborough College. "Kate … had to contend with her sister doing better both in the classroom and on the playing field," says Kate's biographer Katie Nicholl. While that may have bred resentment in some, "Kate was only ever happy for her younger sister," adds Nicholl.
Pippa, a bubbly boy-magnet, also proved to be a pillar of support. When Kate and William briefly split in 2007, it was Pippa who helped get Kate out of her funk. She "made it her duty to take her older sister out, insisting that sitting on the sofa at home would do her no good," according to Nicholl. "Pippa kept a busy social diary for them both."
Article continues below advertisement
Now a full-fledged royal, it's Kate with the busy calendar – but she's refused to become distanced from her family. And not even the queen can outrank the Middletons when it comes to sharing big news. When the princess became pregnant with George in 2012, "Pippa was the first person to learn that," according to royal expert Christopher Andersen.
Of course, being related to a duchess does have its drawbacks. When Pippa wed wealthy hedge fund manager James Matthews in May 2017, Kate did not fill the role of maid of honor (as Pippa did for Kate in 2011) for practical reasons. "If your sister is a future queen, she is going to upstage the bride and draw attention," royals author Judy Wade said in 2016. "Kate would want to be in the background."
Despite that one day, the sisters have starring roles in each other's lives. "We spend a lot of time together," Pippa has said. "And I think that's really the heart for all of us… having a really close family that we can sort of be normal with each other."