Kate Middleton & Prince William Visit Wales As Source Says They Desperately 'Want To Move On' From Prince Harry Drama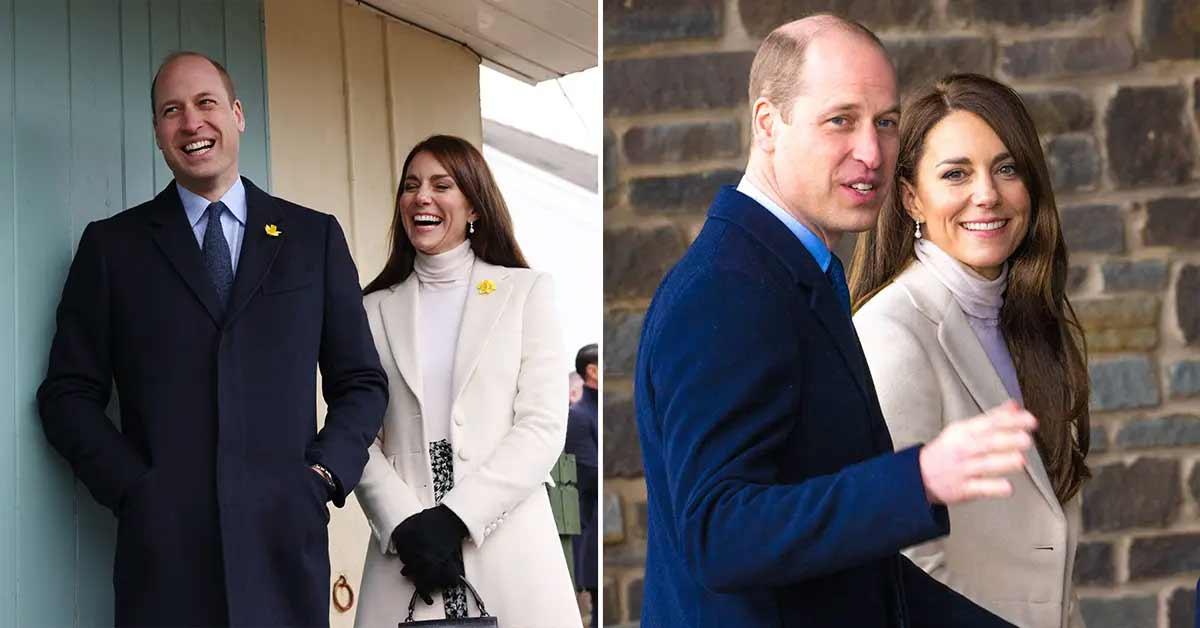 Kate Middleton and Prince William won't let Prince Harry's slander prevent them from fulfilling their duties!
On Tuesday, February 28, the twosome traveled to Wales and visited the Brynawel Rehabilitation Centre, where they met with staff and clients while learning about the facility's resources.
As OK! reported, the pair is furious at Harry for shading both of them in his book, but they've yet to publicly comment on the matter.
"So much has been said that at this stage, I think they just want to move on," a source previously spilled to a news outlet of the scenario. "The whole situation is very sad, but it's business as usual."
Scroll down to see the duo out in the country their newly minted titles hailed from.
Article continues below advertisement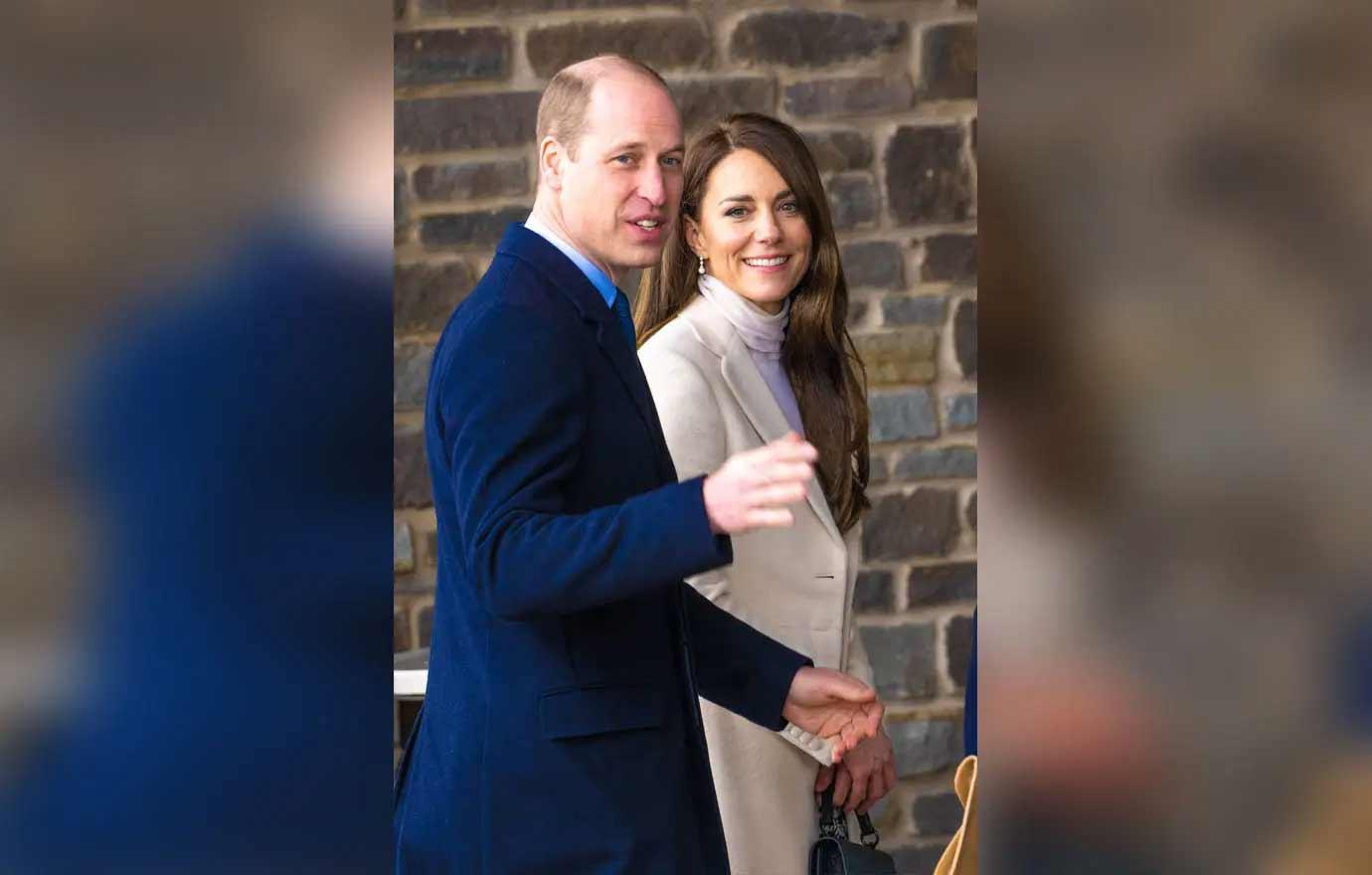 The parents-of-three both showcased their signature smiles, with the Prince of Wales donning a long coat over his blue tie and shirt, while the brunette beauty kept warm in a white turtleneck sweater, cream coat and black and white skirt.
Kate accessorized with some jewelry, black gloves and a tiny black purse, and both of them wore a yellow flower pinned to their jackets.
Article continues below advertisement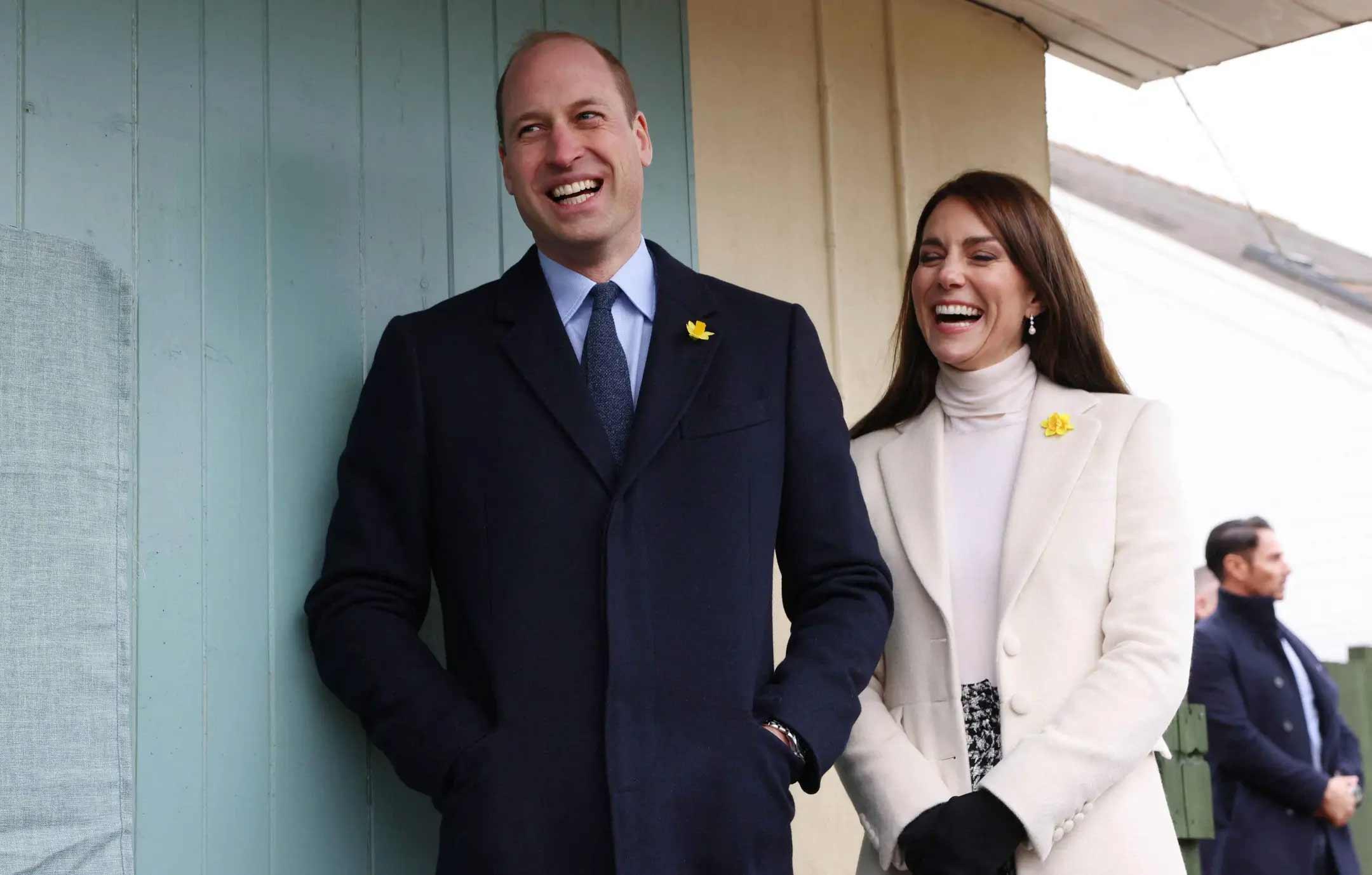 The duo made their way to the property's new gardens, where patients will be able to grow their own produce! The space sits next to "a communal sensory and herbal garden, a mud kitchen and an interactive learning" area.
Article continues below advertisement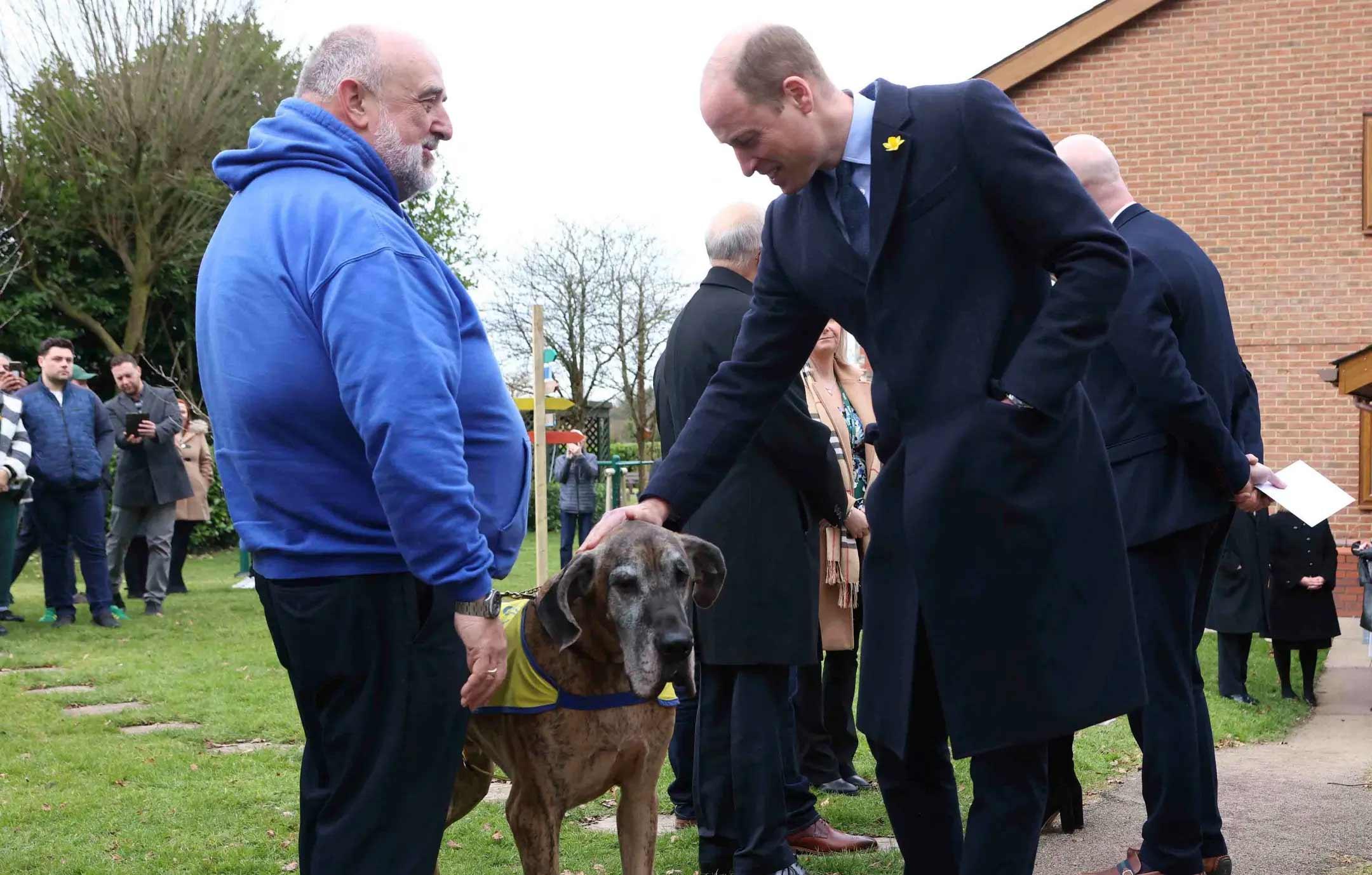 "The allotments and garden are being developed over the coming months and will offer free and low-cost gardening therapy and mental health support sessions for the Centre's service users and their families," detailed the royal family's official blog post about the visit. "In time, residents from the local and wider community who are experiencing mental ill health, low confidence or isolation will also have access to the garden through GP referrals."
Article continues below advertisement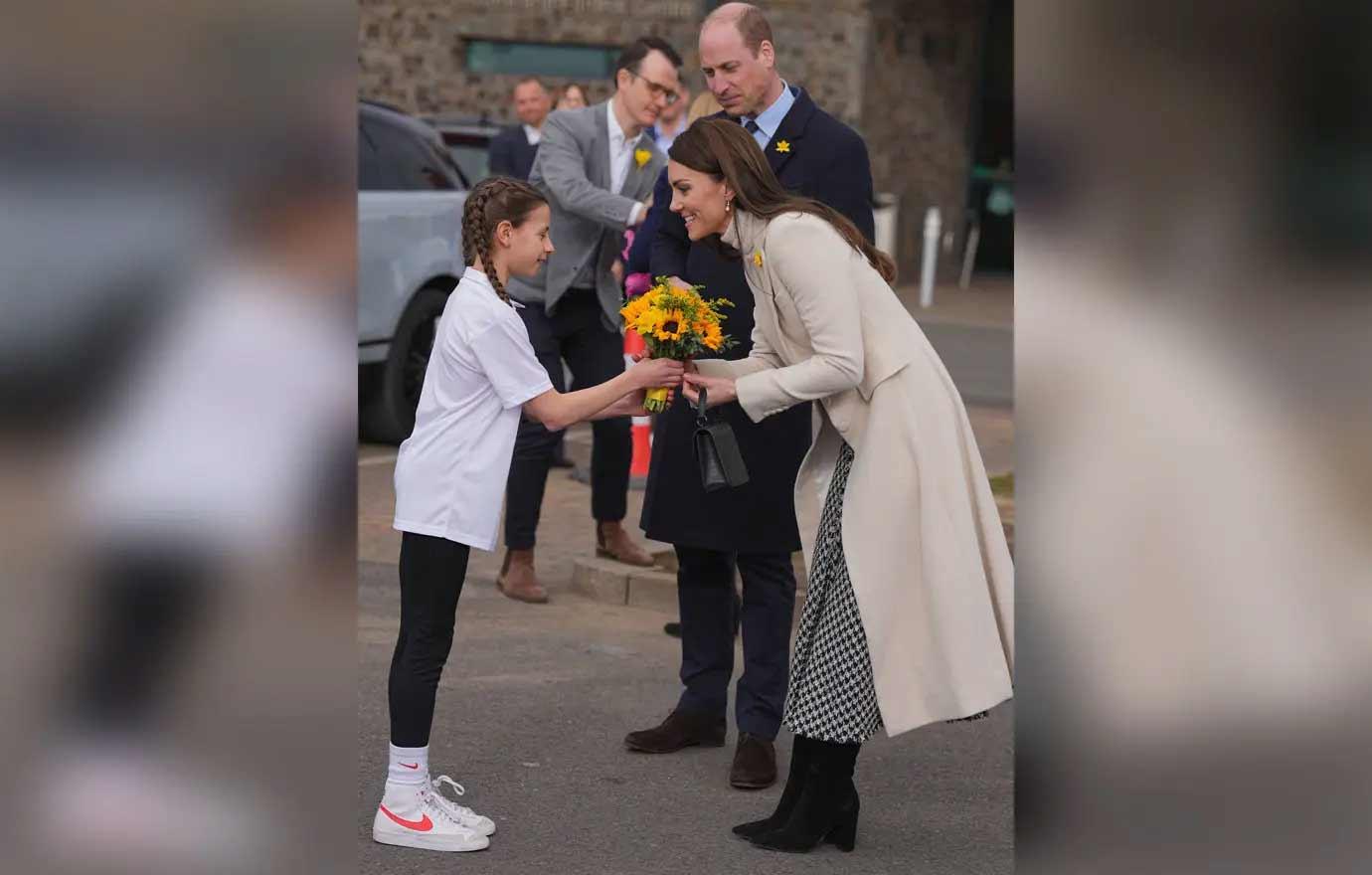 The couple also stopped by the fitness center, where despite their dressy attire, they both participated in a spin class!
Article continues below advertisement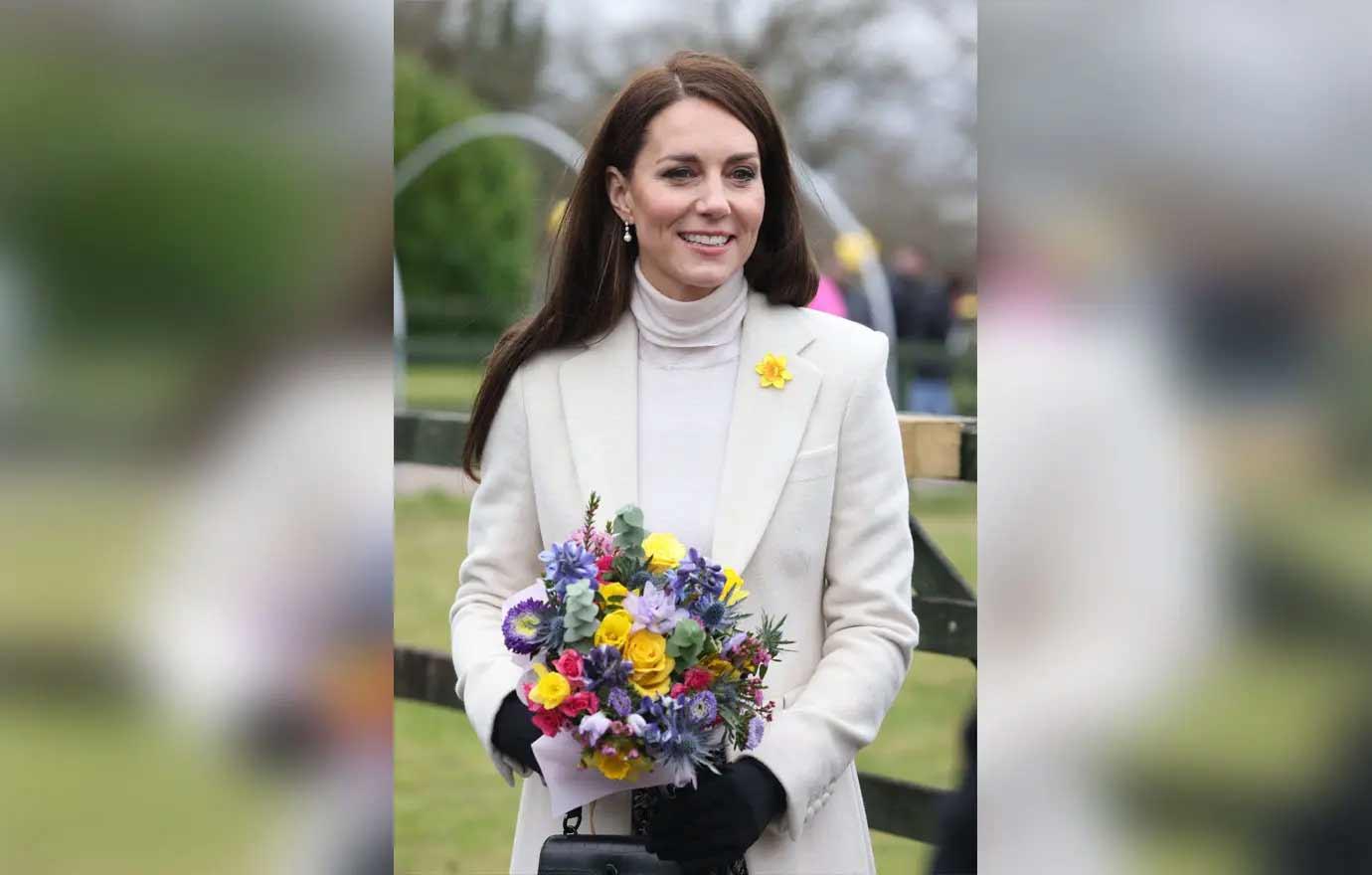 "Their Royal Highnesses then officially opened a new family room which has been designed by a bereaved family who lost their father in a tragic road accident," the monarchy's website shared. "The room has been created as a safe space for families, nurses and volunteers and The Prince and Princess sat down with the family who designed the room, along with the nurses and volunteers who have helped them since losing their father."