Kate Middleton's Parents Will Be 'Pretty Involved' In Deciding Which School Prince George Attends Next
Grandparents know best? Kate Middleton and Prince William will receive some guidance from the former's parents Carole and Michael Middleton when they decide on a new school for their eldest son, 7-year-old Prince George.
According to royal experts, it was a "surprise" that Kate and William chose to enroll George in London's Thomas's Battersea, so their plans for the tot's future education could also be an unexpected choice.
Article continues below advertisement
"The stark difference between Kate and William's upbringings had led to speculation over where Prince George will spend his academic years," an expert stated in a documentary. "Typically a royal tuition starts with boarding school at eight years old, an age Prince George is fast approaching."
"Many people thought George's first school would be the same pre-prep school that William himself went to," recalled reporter Richard Kay. "We all remember Diana doing the school run with William and Harry in the early 1990s."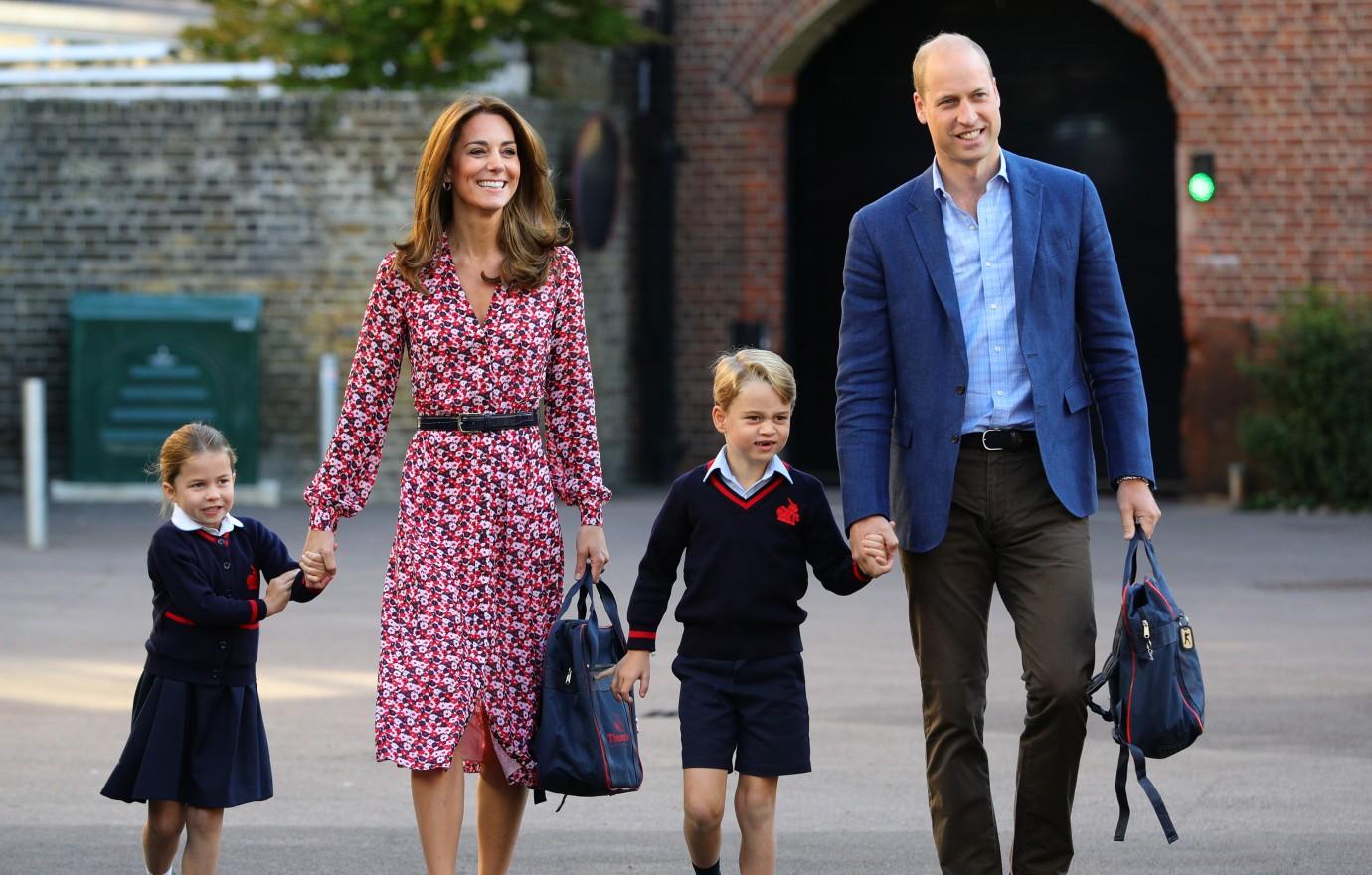 Article continues below advertisement
"Then we assumed that George would be packed off to a boarding prep school and ultimately to Eton. They surprised us with their choice with Thomas' prep school in London for George," he continued. "I should imagine that Mike and Carole will be pretty involved in what kind of establishment would suit George.
"One thing's for certain, they'll keep the decision very private for as long as they can."
At the moment, George and 5-year-old sister Princess Charlotte, who also attends Thomas', are learning from home due to COVID-19 — a situation that the Duchess admitted is "exhausting."
William echoed her confession. "I've found it pretty testing, not going to lie, trying to keep the children engaged in some kind of work, it's been an interesting few months," he revealed. "I've learned through homeschooling that my patience is a lot shorter than I thought it was, that's probably been the biggest eye opener for me, and that my wife has super patience."
"Basically we're a good team tag session, I come in with the children and try and get them to do something and Catherine comes in when frankly everything has gone wrong," he concluded.