Happy Easter! The Royal Family Shows Off Their Sunday Best At St. George's Chapel: See Photos
Happy Easter from Windsor Palace!
On Sunday, April 9, the royal family stepped out to attend a church service in celebration of Easter. The brood, decked out in their Sunday best, was photographed as they walked in to St. George's Chapel in Windsor, England.
Scroll through the gallery below to see new photos of the royal family's Easter celebration!
Article continues below advertisement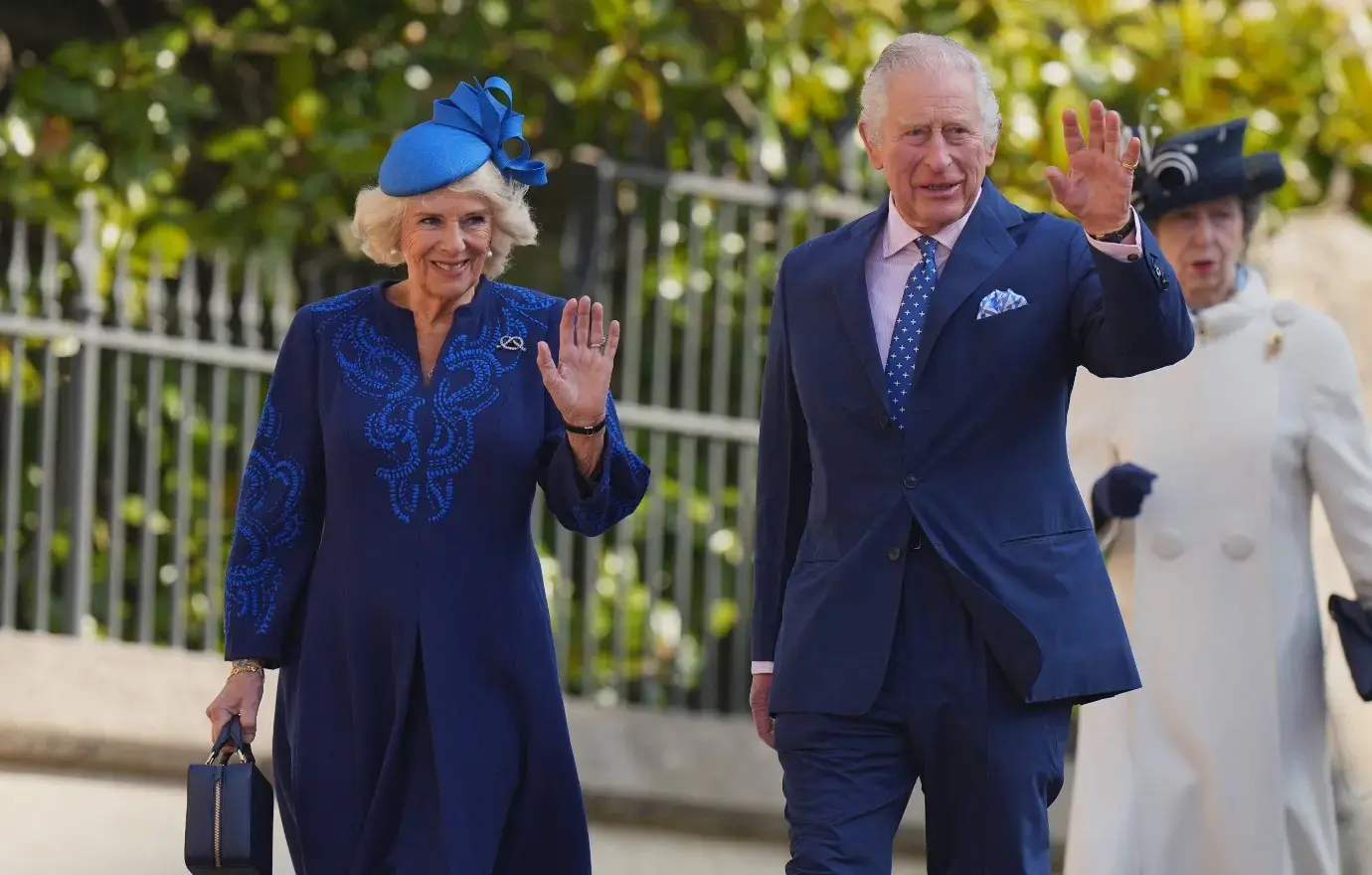 King Charles III and Queen Consort Camilla smiled and waved as they led the pack to the religious gathering.
Charles sported a navy suit, a pink button-down shirt and a blue and white tie, while Camilla wore a navy dress and matching hat, accessorizing the look with gold jewelry.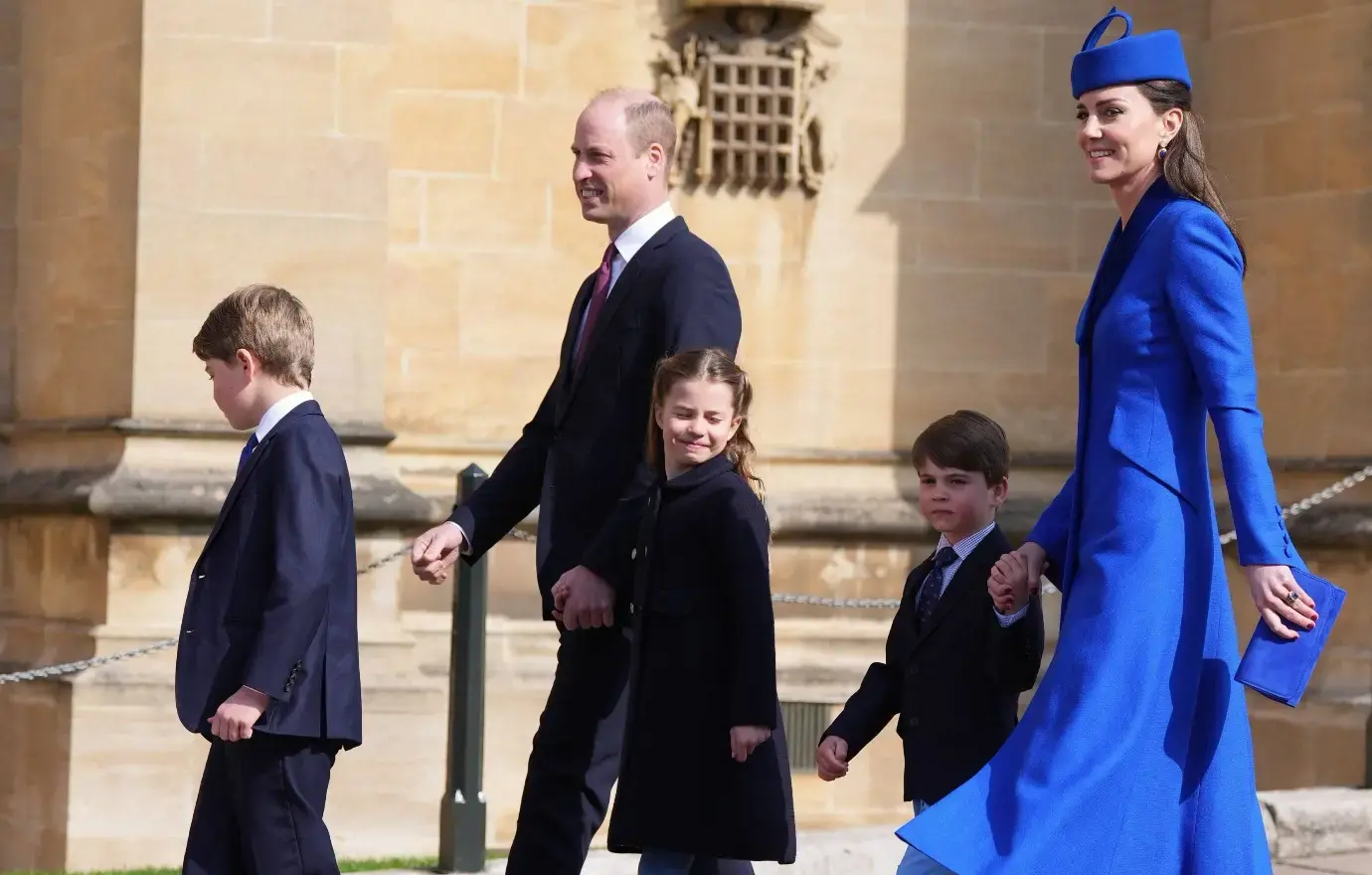 Prince William, Kate Middleton, and their three children, George, 9, Charlotte, 7, and Louis, 4, looked dashing as they strolled behind the King and Queen.
The Duchess of Cambridge stunned in a royal blue ensemble, also wearing a long tailored overcoat and a hat with a bow. Meanwhile, the boys took after their father, all wearing dark navy suits with ties.
Article continues below advertisement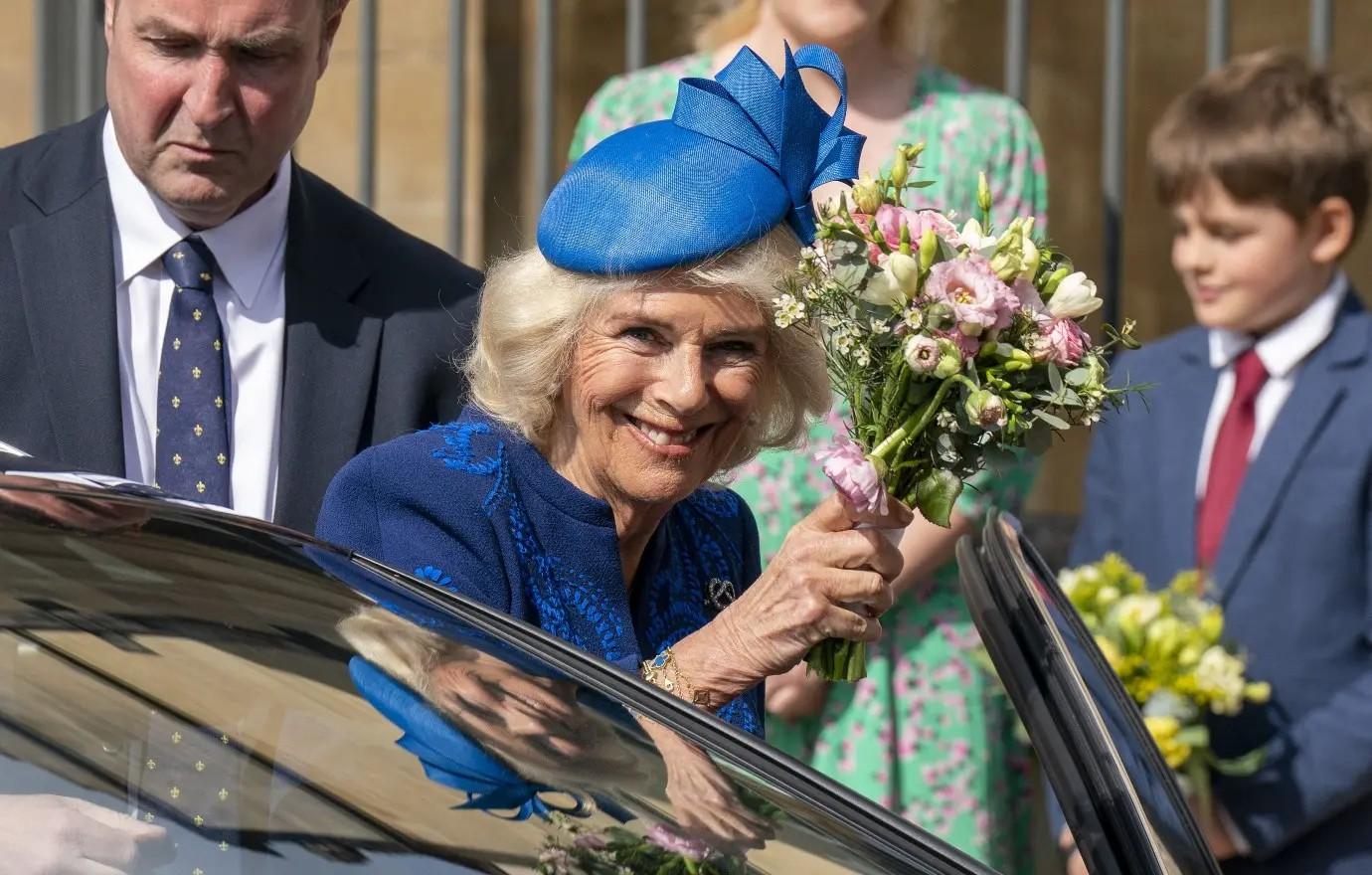 Camilla grinned for the cameras as she held a bouquet of pastel-colored flowers.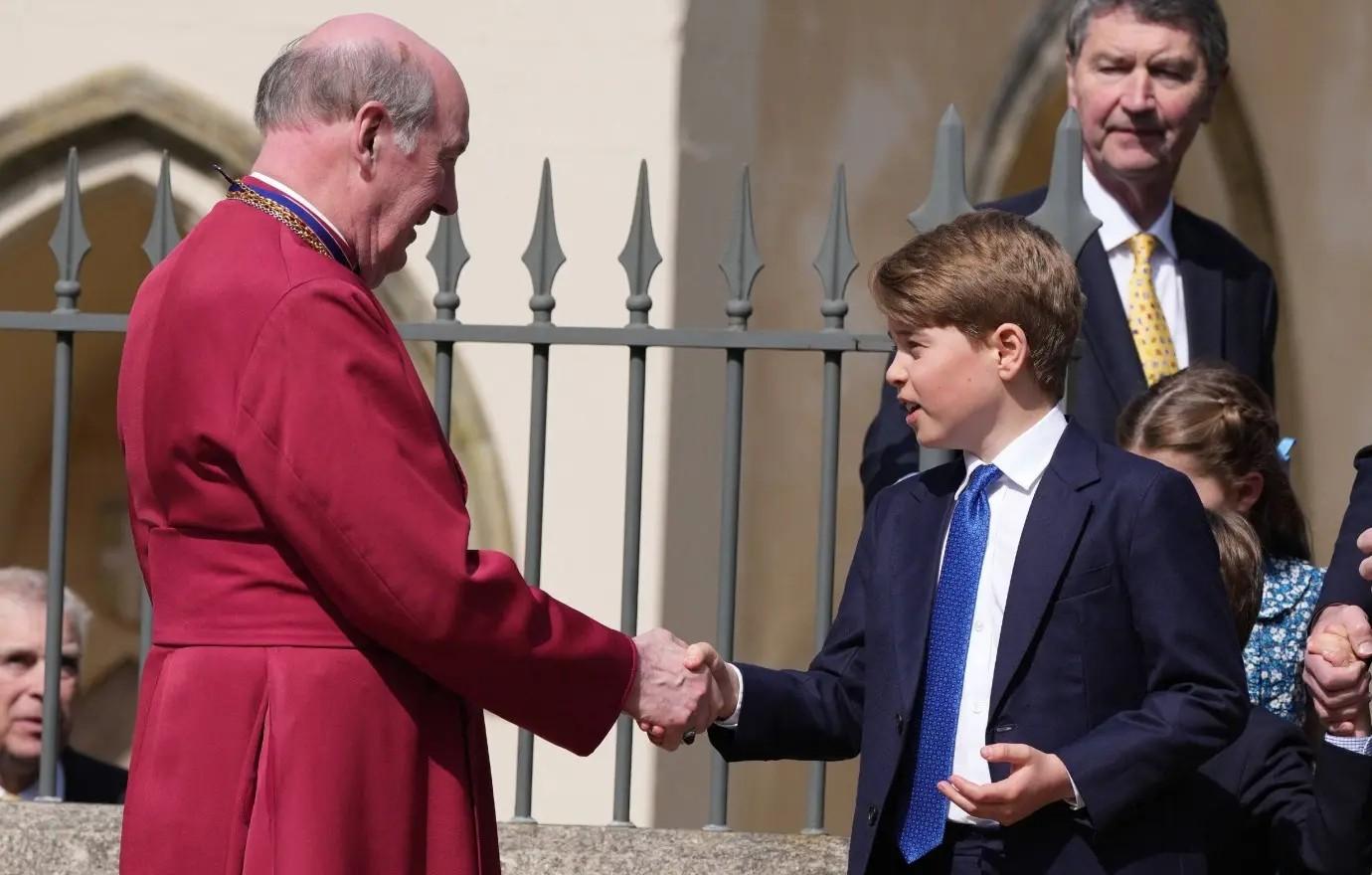 The family was later seen meeting with the priest. Prince George confidently shook the hand of the Christian leader, who wore a red garment for the occasion.
However, the Duke and Duchess of Sussex and their two children were notably absent from the holiday festivities.
Article continues below advertisement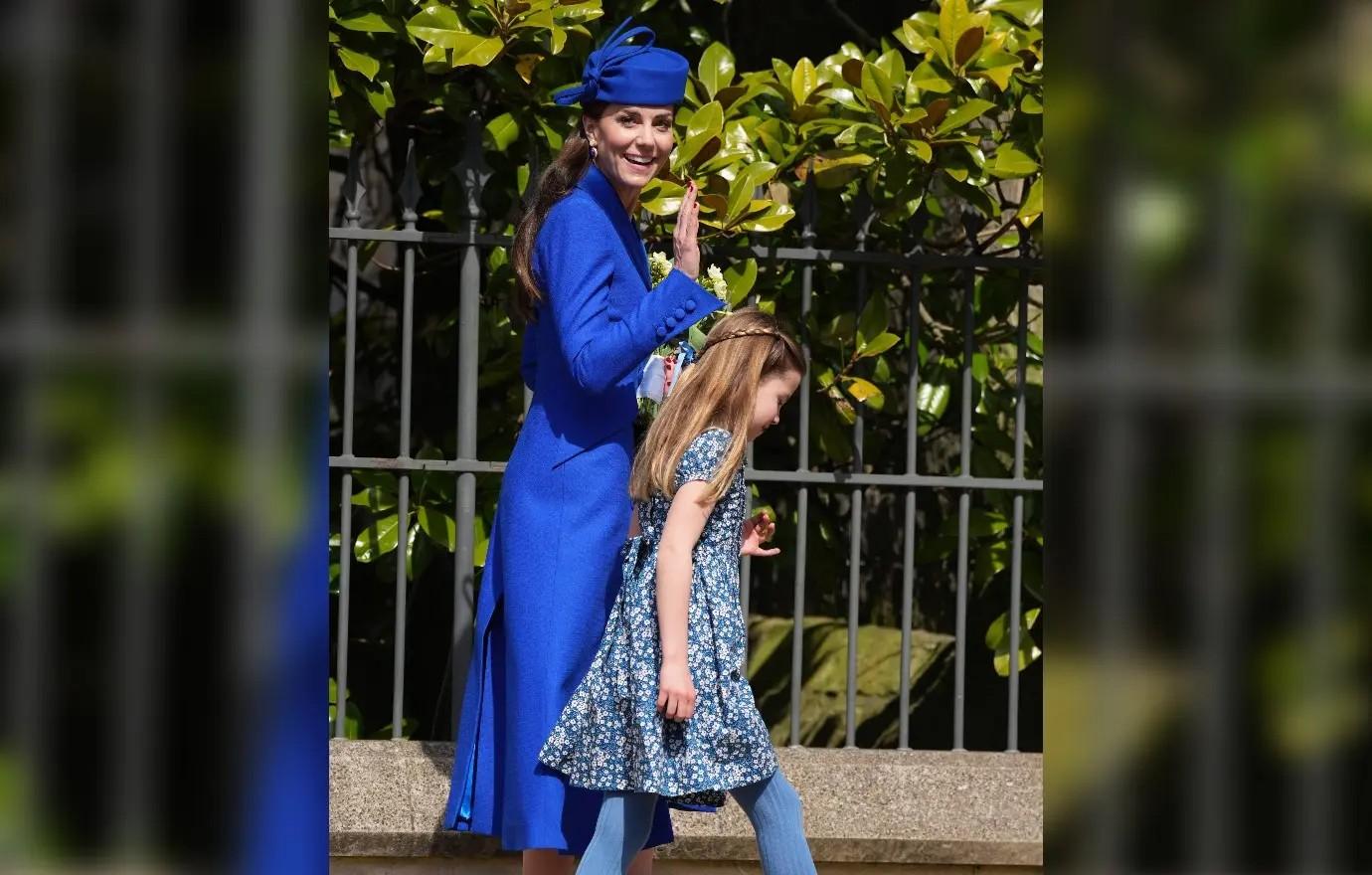 Prince Harry and Meghan Markle seemingly burned several bridges with the brood following the release of their bombshell Netflix documentary and Harry's memoir, Spare, but according to a source, they are still debating attending the King's May coronation ceremony.
As OK! previously reported, a source spilled that the controversial lovers are leaning towards going to the celebration.
"There have been lengthy discussions between the Sussexes and the palace," the insider revealed. "There is a time crunch on this, of course. It's such a historical event and it's hoped that Harry and Meghan will be there."
Although, they admitted things are still "difficult" between Charles and his youngest son. Additionally, Harry has "questions about how" the day will be run.
Other royal experts see the pair's decision to go or stay in California as a "lose-lose" situation.
"If Harry and Meghan attend the coronation, they will almost certainly be sidelined and visibly shunned," royal author Christopher Andersen said. "If they don't go, it will look as if Harry is turning his back on his birthright, the royal family, and the institution of the monarchy itself."